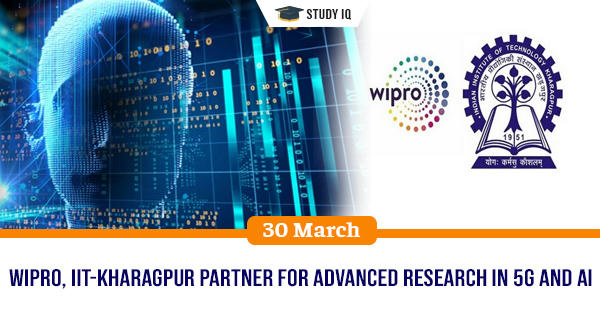 Wipro, IIT-Kharagpur partner for advanced research in 5G and AI
Date: 30 March 2019
Tags: Fourth Industrial Revolution
IT services major Wipro has partnered with Indian Institute of Technology (IIT), Kharagpur to collaborate on industry-focused applied research in the areas of 5G and artificial intelligence (AI).
Under this partnership
Wipro and IIT Kharagpur will jointly take up applied research projects on industry challenges related to design, planning and operations of 5G networks and cognitive information processing for automation of these processes and 5G use cases.

They will focus on AI research applicable in education, healthcare and retail sectors as well as in domains such as cybersecurity and climate change. They will promote knowledge sharing through guest lectures, workshops and seminars on 5G and AI.

Wipro will leverage research outcomes from this partnership to develop solutions for its customers, across industry verticals. IIT Kharagpur on other hand will benefit from commercialisation of joint research insights and Wipro's industry expertise.