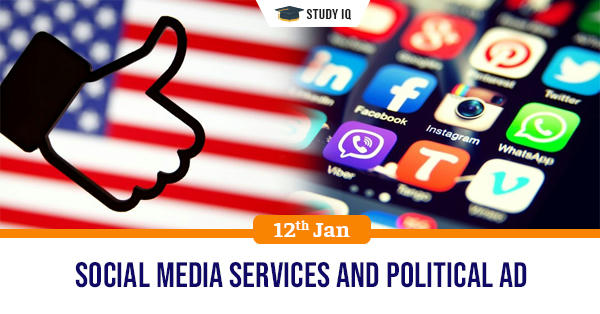 Social media services and political ad
Date: 12 January 2020
Tags: IT, Mobile & Computers
Issue
Online platforms, including Facebook and Alphabet Inc's Google are facing growing pressure to stop carrying political ads that contain false or misleading claims ahead of the U.S. presidential election.
Details
In the United States, the Communications Act prevents broadcast stations from rejecting or censoring ads from candidates for federal office once they have accepted advertising for that political race.

Facebook exempts politicians from its third-party fact-checking program, allowing them to run ads with false claims.

The policy has been attacked by regulators and lawmakers who say it could spread misinformation and cause voter suppression.
Facebook
Facebook does fact-check content from political groups. The company also says it fact-checks politicians if they share previously debunked content and does not allow this content in ads.

The company is making some changes to its approach to political ads, including allowing users to turn off certain ad-targeting tools.

Another change will be to allow users to choose to stop seeing ads based on an advertiser's 'Custom Audience' and that will apply to all types of advertising, not only political ads.
Twitter
Twitter Inc has banned political ads. Iit said this would include ads that reference a political candidate, party, election or legislation, among other limits.

The company also said it would not allow ads that advocate for a specific outcome on political or social causes.
Google
Google said that it would limit audience targeting for election ads to age, gender and general location at a postal code level.

The change means political advertisers can no longer target ads using data such as public voter records and general political affiliations such as right-leaning, left-leaning or independent.

Advertisers can still do contextual targeting, such as showing ads to users watching a certain video.

Google and its video-streaming service YouTube prohibit certain kinds of ads, such as misinformation about public voting procedures, political candidate eligibility based on age or birthplace or incorrect claims that a public figure has died.

Google does not have a wholesale ban on politicians running false or misleading ads.
Snap
Snap Inc allows political advertising unless the ads are misleading, deceptive or violate the terms of service on its disappearing message app Snapchat.

The company, which recently joined Facebook, Twitter and Google in launching a public database of its political ads, defines political ads as including election-related, advocacy and issue ads.
TikTok
The Chinese-owned video app popular with U.S. teenagers does not permit political advertising on the platform.

TikTok said the company wants to make sure the platform continues to feel "light-hearted and irreverent."
Reddit
Social network Reddit allows ads related to political issues and ads from political candidates at the federal level, but not for State or local elections.

It also does not allow ads about political issues, elections or candidates outside of the United States.