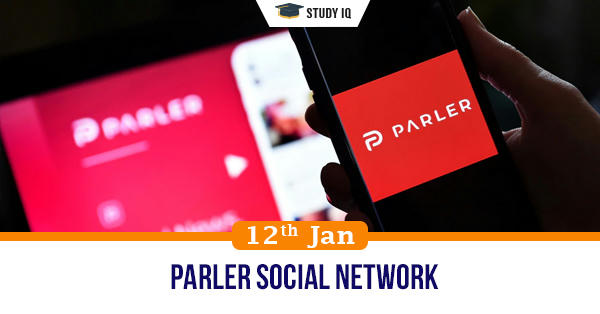 Parler social network
Date: 12 January 2021
Tags: IT, Mobile & Computers
Issue
Apple, Amazon, and Google have suspended the social network called Parler, saying that the platform has not taken enough measures to make sure that content inciting violence remains in check.
Background
The move has come following the events of January 6 when an armed mob of Trump supporters stormed Capitol Hill.
Details
Parler is a social media platform that is considered to be an alternative to Twitter and is popular with conservatives.

The platform is favoured by right-leaning users and as per media reports was actively used by supporters of US President Donald Trump, including several of those who participated in the Capitol Hill siege.

The suspension means that users can no longer download the app from the Apple app store or the Google play store. Amazon, on the other hand, has suspended the platform from its web-hosting service called Amazon Web Services.

Tech companies such as twitter, facebook, and instagram have suspended US President Trump from their platform.

The moves taken by the tech giants in the last one week have reignited the debate on the power that tech companies have in censoring content.

Others worry that the moves demonstrate how much political power has been built up by a handful of private companies.
Web hosting service
A web hosting service is a mechanism through which companies provide space to websites on a physical server where they can store data and other information necessary for their websites to function.