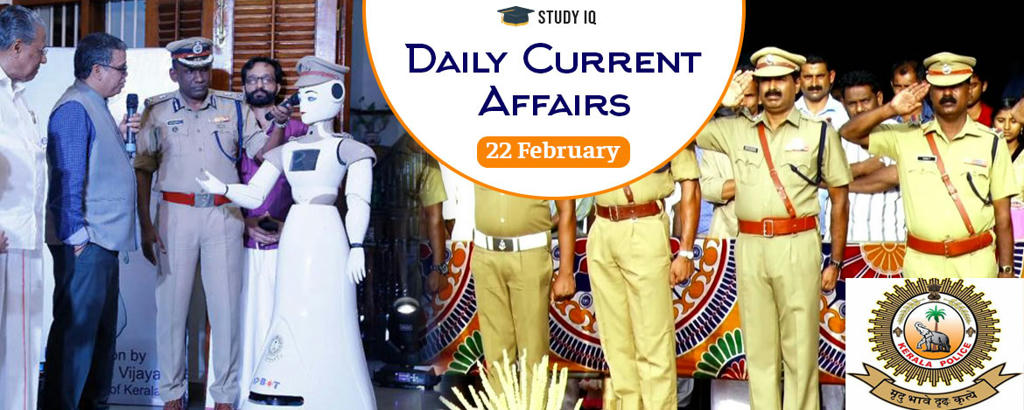 KP-Bot: Kerala Police inducts country's first humanoid robot
Date: 22 February 2019
Tags: Robotics
Kerala State Police has inducted first humanoid robot named KP-Bot into force. It makes it world's first and the very first police force in the country to induct humanoid robots. It has been designed to provide round-the-clock service, involving public interface and front office administration and overcome human limitations to avoid, to the extent possible, human error.
KP-Bot
It has been developed by Kochi-based startup venture Asimov Robotics Pvt Ltd and Cyberdome, a technological research and development centre of Kerala Police.

It will not replace any human resources but will act as first contact point and data collection tool to help improve the overall quality of service and performance levels.

Duties assigned to it are- meet and greet officers, visitors through face recognition, guide them to appropriate sections in the police headquarters.

It will also verbally provide detailed and accurate information on procedures related to services supported by information displayed on the screen

It will collect information about visitors, fix appointments and issue visitor IDs. It will also create a case file on complaint/ petition as detailed by the visitor.

In future, it will be modified and equipped with additional sensors such as metal and IED detectors, thermal imaging, gas sensors and facial gesture recognition for field deployment.