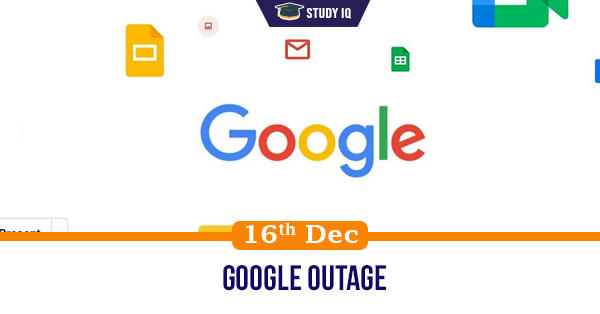 Google outage
Date: 16 December 2020
Tags: IT, Mobile & Computers
Issue
Most Google services, including gmail and Youtube, across the globe suffered a mass outage lasting over an hour on Monday.
Background
The issue is critical as across the world, businesses and other critical services use free and paid Google products for a host of reasons.
Details
Google has attributed the outage to an internal storage quota issue. Services requiring users to log in experienced high error rates during this period.

Google first acknowledged there was an issue in relation to Gmail, and for some time, the status page showed red for most services.

It is increasingly rare to see an outage that affects all services and users. This is because users, even from a single geography, are hosted over multiple servers across the world. And even on these servers, there are backups that activate quickly if something goes wrong.
Significance of such events
The outage gains importance given that there has been a surge in users across all online services, and certainly in those offered by Google.

There will be questions asked on whether the backend infrastructure of these companies are strong enough to withstand this spike in load, that too over a large period of time.

Companies that depend on Google for backend services will be worried about the impact of such outage, especially a longer one.