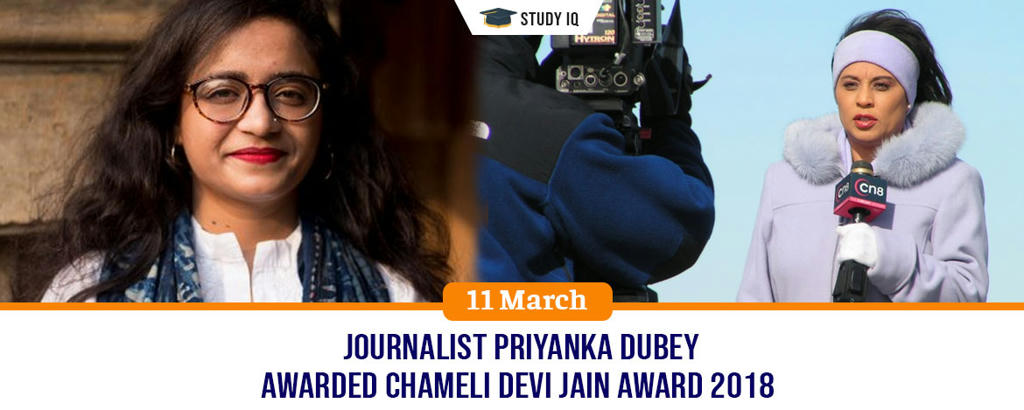 Journalist Priyanka Dubey awarded Chameli Devi Jain Award 2018
Date: 11 March 2019
Tags: Honours & Awards
Journalist Priyanka Dubey was awarded Chameli Devi Jain Award for an Outstanding Woman Journalist for the year 2018. She is currently working as bilingual correspondent with BBC at is Delhi bureau.
She was bestowed with this award for her multi-faceted, investigative and interrogative reportage. According to jury of this award, her news reports have taken up burning and complex social and political issues of the times, helping uncover reality underlying them showing them to be layered, complex and variegated.
Chameli Devi Jain Award
It is awarded to women journalists for past 37 years for upholding standards of excellence through sustained body of work. It is claimed be India's longest running media award for women.
It is named in the memory of freedom fighter Chameli Devi Jain. The journalist is selected for this award based on the evaluation of work throughout the year.