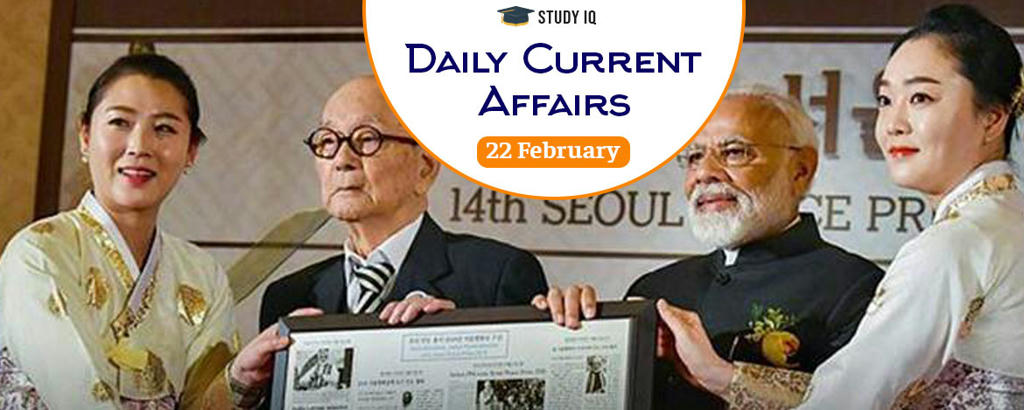 PM Narendra Modi awarded 2018 Seoul Peace Prize
Date: 22 February 2019
Tags: Honours & Awards
Prime Minister Narendra Modi was conferred 2018 Seoul Peace Prize. He is 14th recipient of this prestigious award. He was awarded for his contribution to international cooperation and fostering global economic growth and promoting global peace and harmony through inclusive economic growth and improving quality of life of people in India.
Seoul Peace Prize
It was established in 1990 to commemorate success of 24th Olympic Games held in Seoul, South Korea, and had seen participation of 160 nations, creating harmony and friendship among them.

It was established to crystallize Korean people's yearning for peace on Korean Peninsula and in rest of the world. It carries diploma, plaque and honorarium of US $200,000.

It is awarded biennially to those individuals/organisations who have made their mark through contributions to harmony of mankind, reconciliation between nations and world peace.

Past laureates include former UN Secretary General Kofi Annan, German Chancellor Angela Merkel and renowned international relief organizations like Doctors Without Borders and Oxfam.