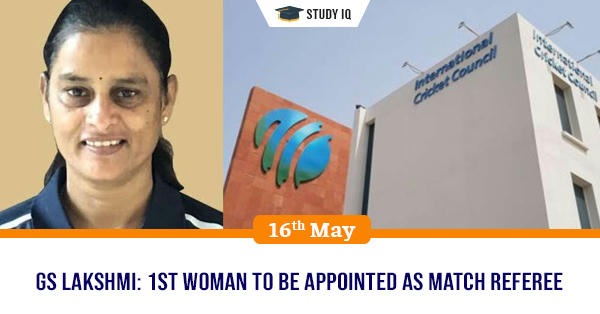 GS Lakshmi: 1st woman to be appointed as match referee 
Date: 16 May 2019
Tags: Appointments & Resignations
Former Indian cricketer, GS Lakshmi (51) has became first-ever woman to be appointed as referee on International Cricket Council's (ICC) international panel of match referees. With this she is now eligible to officiate in international games with immediate effect.
Her appointment comes just month after Australia's Claire Polosak was appointed as first woman umpire in men's one-day international (ODI). Besides her, Australia's Eloise Sheridan was appointed to ICC Development Panel of Umpires.
With their appointments the total number of women on the ICC panel has gone up to 8. Now it includes Lauren Agenbag, Shivani Mishra, Kim Cotton, Sue Redfern, Mary Waldron and Jacqueline Williams
GS Lakshmi
She was first appointed as match referee in domestic women's cricket in 2008-09. She also has overseen three women's one-day internationals and three women's Twenty20s.
International Cricket Council (ICC): It global governing body of sport of cricket. It is headquartered in Dubai, United Arab Emirates (UAE).