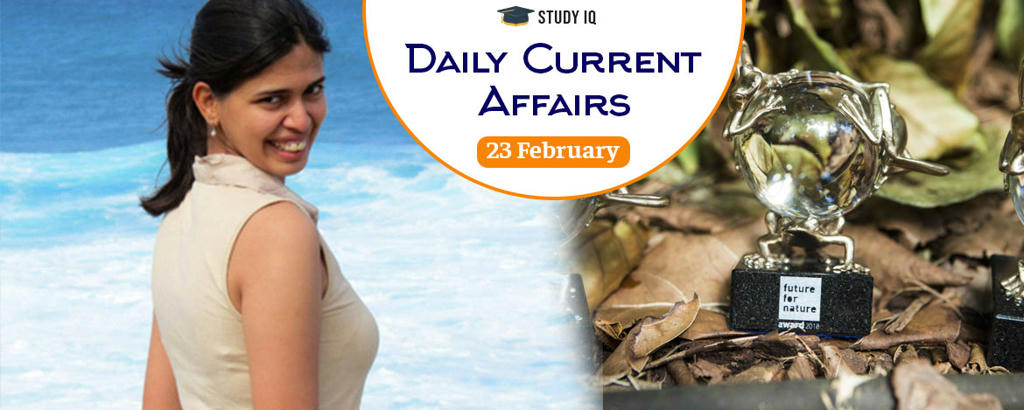 Divya Karnad: 1st Indian woman to receive Future of Nature Award 2019
Date: 23 February 2019
Tags: Honours & Awards
Dr Divya Karnad (33) became second Indian and first woman to receive prestigioys 'Global Future of Nature Award' for year 2019 for her work on marine conservation. The only other Indian to receive this award is Dr Charudutt Mishra (Director of Snow Leopard Trust). Other Recipients of this award for year 2019 are Fernanda Abra (Brazil) and Olivier Nsengimana (Rwanda).
Dr Divya Karnad
She is assistant professor of Environmental Studies at Ashoka University. She is also Wipro Sustainable Fellow.

Her project InSeason Fish has successfully helped to reduce unwanted bycatch of endangered sharks along Coromandel coast of India.
Future of Nature Award
It is prestigious international award that celebrates tangible achievements in protecting wild animal and plant species. It is awarded annually to three people by Future for Nature foundation.

It provides winners international recognition, financial support and reinforced linkages to an international conservation network.

It seeks to encourage new generation of outstanding nature conservation leaders. It highlights the work and achievements of winners as role models who can pass on passion for wildlife conservation to other young people.