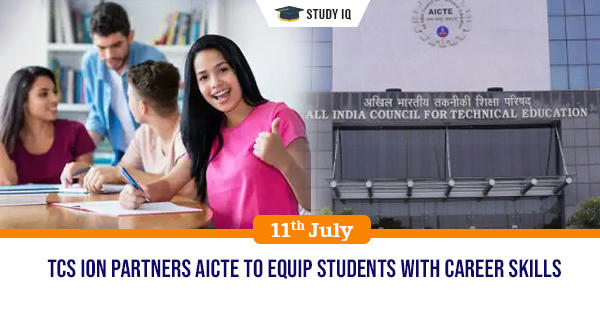 TCS iON partners AICTE to equip students with career skills
Date: 11 July 2019
Tags: Sports
TCS iON, a unit of IT major Tata Consultancy Services (TCS) has partnered with All India Council for Technical Education (AICTE) to provide students with digital learning course to equip them with career skills. Through the partnership, TCS, together with AICTE approved educational institutions, intends to help students develop better career skills. This course will empower students with career skills to help them stand out in the competitive hiring scenario. It will also enhance the quality of talent pool and help the industry at large.
TCS iON Course
It is free, 20 hour-career skills course that will cover topics like corporate etiquette, effective e-mail writing, impactful presentations and IT awareness that will be available to students throughout the duration of their degree course. The course, which will be available for students of more than 10,000 AICTE approved institutions, can be accessed on TCS iON Digital Learning Hub through any device
About All India Council for Technical Education (AICTE)
It is national-level council for technical education responsible for coordination and planning of technical education and management of education system in the country. It accredits graduate and post graduate programs and degress of institutions across India. It is statutory body under aegis of Department of Higher Education, Ministry of Human Resources Development. It was established in November 1945. It is headquartered in New Delhi.