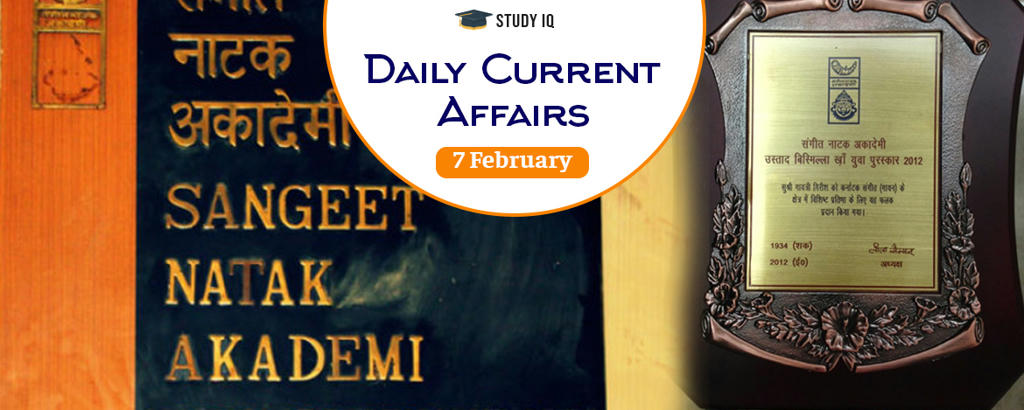 President presents Sangeet Natak Akademi Awards 2017
Date: 07 February 2019
Tags: miscellaneous
President Ram Nath Kovind presented Sangeet Natak Akademi Awards for the year 2017 at function held at Rashtrapati Bhavan. Forty-two artists (one joint awardee) from fields of Music, Dance and Theatre were awarded. Ten artists were awarded in the category of Traditional, Folk and Tribal Music. Two people were awarded in the field of Overall Contribution in the Performing Arts.
2017 Awardees
Music: Lalith J Rao (Hindustani Vocal), Umakant Gundecha and Ramakant Gundecha (famously known as Gundecha Brothers) (Joint Award for Hindustani Vocal), Yogesh Samsi(Hindustani Instrumental- Tabla), Rajendra Prasanna (Hindustani Instrumental-Shehnnai/Flute), M.S.Sheela (Carnatic Vocal), Suma Sudhindra (Carnatic Instrumental – Veena), Tiruvarur Vaidyanathan (Carnatic Insrumental – Mridangam), Shashank Subramanyam (Carnatic Instrumental –Flute), Madhurani (Other Major Traditions of Music -Sugam Sangeet), Haimanti Sukla (Other Major Traditions of Music -Sugam Sangeet), Gurnam Singh (Other Major Traditions of Music – Gurbani).
Dance: Rama Vaidyanathan (Bharatanatyam), Shobha Koser (Kathak), Madambi Subramanian (Kathakali), L.N.Oinam Ongbi Dhoni Devi (Manipuri), Deepika Reddy (Kuchipudi), Sujata Mohapatra (Odissi), Ramkrishna Talukdar (Sattriya), Janmajay Saibabu (Chhau), Aashit Desai (Music for Dance).
Theatre:Abhiram Bhadakamkar (Playwriting), Sunil Shanbagh (Direction), Bapi Bose (Direction), Hema Singh (Acting), Deepak Tiwari (Acting), Anil Tickoo (Acting), Nuruddin Ahmed (Allied Theatre Arts-Stage Craft), Avtar Sahani (Allied Theatre Arts-Lighting), Shougrakpam Hemanta Singh (Other Major Traditions of Theatre - Shumang Leela, Manipur).
Traditional/Folk/Tribal Music/Dance/Theatre and Puppetry: Anwar Khan Manganiyar (Folk Music, Rajasthan), Prakash Khandge (Folk Arts, Maharashtra),Rakesh Tiwari (Folk Theatre, Chhattisgarh), Ramchandra Majhi (Folk Music, Bihar), Parvathy Baul (Folk Music -Baul, West Bengal), Saravjit Kaur (Folk Music, Punjab), Jagannath Bayan (Traditional Music - Khol, Assam), K.C. Runremsangi(Folk Music, Mizoram), Mukund Nayak(Folk Music, Jharkhand), Sudip Gupta(Puppetry, West Bengal).
Field of Overall Contribution/Scholarship in the Performing Arts: Vijay Verma and Sandhya Purecha
Sangeet Natak Akademi Awards
It annual award given by Sangeet Natak Akademi, India's National Academy of Music, Dance & Drama (autonomous body) under Ministry of Culture.

It is highest recognition given to practicing artists in India.It was established in 1952. Awardees are selected by General Council of Sangeet Natak Akademi.

The awards are given in categories of music, dance, theatre, other traditional arts and puppetry, and for contribution/scholarship in performing arts.

It carries cash prize of Rs.1,00,000/- (Rupees one lakh), a citation, angavastram (a shawl), and tamrapatra (a brass plaque).