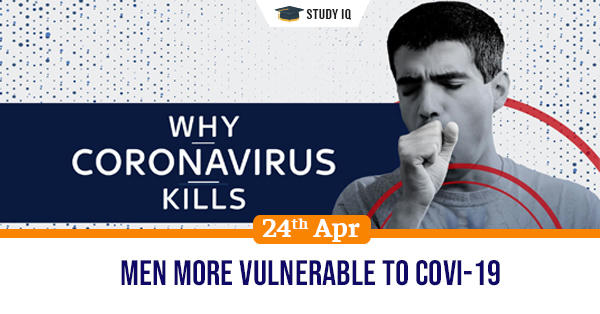 Men more vulnerable to Covi-19
Date: 24 April 2021
Tags: Reports & Indices
Issue
A new study has shown that societal background of people has a bigger role in determining Covid-19 vulnerability.
Background
Early studies had indicated that men are more vulnerable to Covid-19 than women as they have fallen more ill and their death rate is higher.
Details
The new study also tried to find relationship between gender and mortality. It found that men are vulnerable but within specific racial groups.

Black women were 4 times more likely to die of Covid-19 than white males. Similarly, they were 3 times more likely to die than Asian American males.

The mortality among black males was found to be highest with their chances of death due to Covid-19 being 6 times more than white males.

Structural inequalities in society are the major reason behind covid-19 health outcomes between different racial groups.

In certain states, the rate of mortality for black men was 1.7 times more than black women.

In case of white Americans, this rate was 1.3 times more than white women. It indicates the importance of social inequalities than biology.