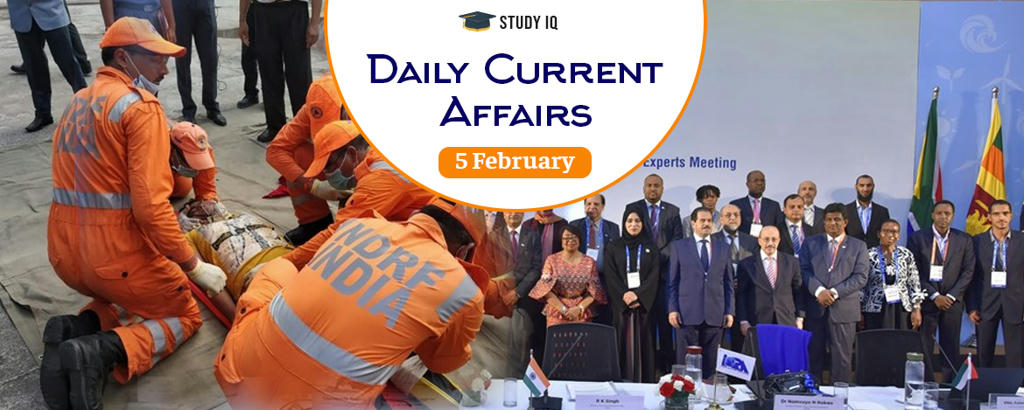 IORA meet on Disaster Risk Management held in New Delhi
Date: 05 February 2019
Tags: International Organizations
Meeting of Indian Ocean Rim Association (IORA) Cluster Group on Disaster Risk Management (DRM) was held in New Delhi with aim to help strengthen cooperation in disaster response. It was organized by Ministry of Home Affairs (MHA) in collaboration with Ministry of External Affairs (MEA) and National Disaster Management Authority (NDMA).IORA has many disaster-prone countries among its 22 members and nine dialogue partners. DRM is one of priority areas of IORA and its Action Plan (2017-2021) has specific goals to improve resilience in IORA countries.
Highlights of meeting
It was aimed at strengthening cooperation in disaster response interventions, including deployment of response teams and mobilization of relief material to affected countries.

It featured interactive sessions and will focus on development of draft Work Plan for DRM in IORA.

It also deliberated on need for establishing DRM Core Group to take forward the agreed objectives under Work Plan.

Deliberations were held to aid information exchange, establishment of disaster database(s) and sharing of best practices on DRM.
Indian-Ocean Rim Association (IORA)
It is inter-governmental organisation consisting of coastal states bordering Indian Ocean.

It was first established as Indian Ocean Rim Initiative in Mauritius in March 1995 and was formally launched in March 1997 by conclusion of multilateral treaty known as Charter of IORA for Regional Co-operation (IOR-ARC).

It is regional forum, tripartite in nature, bringing together representatives of Government, business and academia, for promoting closer interaction and co-operation among them.

It is based on principles of open regionalism for strengthening Economic Cooperation particularly on trade facilitation and investment, promotion as well as social development of the region.

Its coordinating Secretariat is located at Ebene, Mauritius.

Six identified priority areas of IORA are: maritime security, trade and investment facilitation, fisheries management, disaster risk reduction, academic and scientific cooperation and tourism promotion and cultural exchanges.
Membership: It comprises 21 member states viz. India, Indonesia, Australia, Bangladesh, Comoros, Iran, Kenya, Madagascar, Malaysia, Mauritius, Mozambique, Oman, Seychelles, Singapore, Somalia, South Africa, Sri Lanka, Tanzania, Thailand, United Arab Emirates and Yemen.
It has seven dialogue partners US, China, Egypt, France, Germany, Japan and UK.
Objectives
Promote sustainable growth and balanced development of region and member states.

Focus on those areas of economic cooperation which provide maximum opportunities for development, mutual benefits and shared interest.

Promote liberalization, remove impediments and lower barriers towards freer and enhanced flow of goods, services, investment, and technology within IOR.