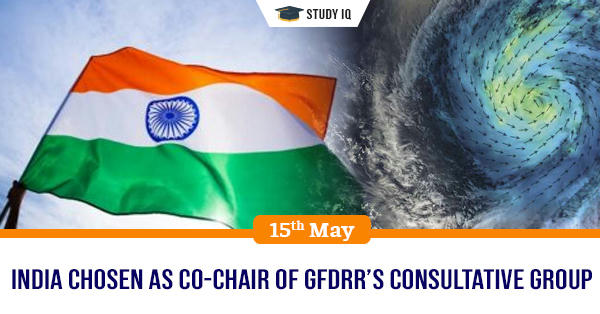 India chosen as co-chair of GFDRR's Consultative Group
Date: 15 May 2019
Tags: International Organizations
India was unanimously chosen as co-chair of the Consultative Group (CG) of Global Facility for Disaster Reduction and Recovery (GFDRR) for year 2020. This is the first time that India will be co-chairing the CG meeting of GFDRR. The decision was taken during meeting of GFDRR held in Geneva, Switzerland on sidelines of 6th Session of the Global Platform for Disaster Risk Reduction.
Being co-chair of GFDRR will give India opportunity to work with member countries and organizations towards advancing the disaster risk reduction agenda during the course of the year. India had become member of CG of GFDRR in 2015. It had expressed its interest to co-chair in October 2018.
Global Facility for Disaster Reduction and Recovery (GFDRR)
It is global partnership that facilitates developing countries to better understand the natural hazards and climate change and reduce their vulnerability towards them.

It is grant-funding mechanism, managed by World Bank that supports disaster risk management projects worldwide.

It was established in 2006. Its secretariat is located in Washington, DC, US.

It helps vulnerable nations to improve resilience and reduce disaster risk by providing technical assistance, capacity building and enables analytical work.

It is currently working with over 400 local, national, regional, and international partners. It also works to implement "Sendai Framework for Disaster Risk Reduction" by helping countries to integrate disaster risk management and climate change adaptation together towards development strategies and investment programs.