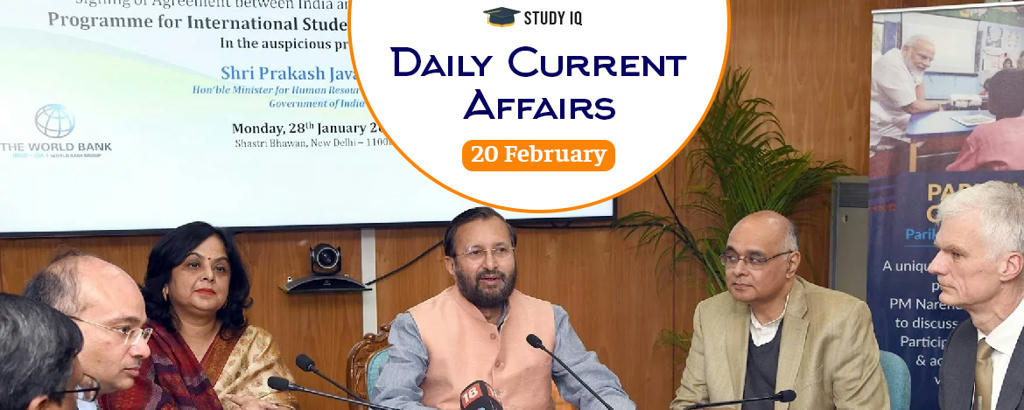 Cabinet approves India-OECD agreement for participation in PISA
Date: 20 February 2019
Tags: International Organizations
Union Cabinet has approved to agreement between India and Organization for Economic Cooperation and Development (OECD) for participating in Programme for International Students Assessment (PISA). The Agreement was signed in January 2019. PISA will be conducted by OECD in 2021. India will be participating in it after gap of 9 years.
Key Facts
Central Board of Secondary Education (CBSE) and National Council for Educational Research and Training (NCERT) will be part of this process and activities leading to actual PISA test.

Schools run by Kendriya Vidyalaya Sangathan (KVS), Navodaya Vidyalaya Samiti (NVS) and schools in Chandigarh (UT) will participate in PISA 2021.
Benefits for India
Learnings from participation in PISA will help to introduce competency-based examination reforms in Indian school system and help move away from rote learning.

It will give recognition and acceptability of Indian students and prepare them for global economy in 21st century.
Programme for International Student Assessment (PISA)
It is competency-based assessment that measures extent to which students upto 15 years have acquired key competencies that are essential for full participation in modern societies

It is organised every three years by Organisation for Economic Cooperation Development (OECD), Paris, France. It was started in 2000.

It does not to rank countries, but shows how their education system can be improved. Countries participating in it choose kids from different regions to represent sample of 15-year-olds.

It measures student performance in mathematics, reading, and science and even innovative subjects like collaborative problem-solving and money literacy.

This test assesses how students apply what they have learnt to real-world problems. It is designed by education experts around the world.

Its results are shown as national mean score and not shown individually. They give insight into education systems around the world.
Background
India had made its debut in PISA in 2009 with 16000 students from 400 schools across Himachal Pradesh and Tamil Nadu. However, performance of Indian students was miserable in 2009 test and India was placed at 72nd among 74 participating countries. Government had blamed out of context questions for poor results in 2009 and decided boycott PISA in 2012 and 2015.In 2016, Union Ministry of Human Resource Development had revisited this decision and decided to participate in PISA 2018 base recommendation of committee set by Kendriya Vidyalaya Sangathan (KVS) However, India had missed application deadline for 2018 cycle of PISA test.