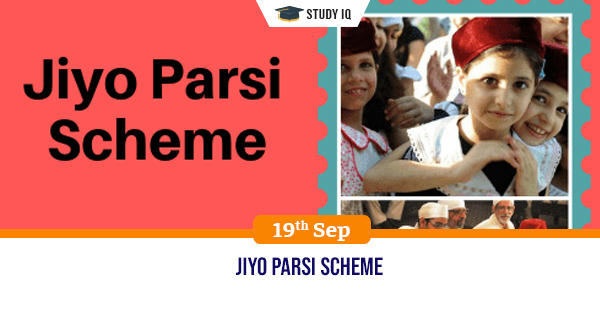 Jiyo Parsi scheme
Date: 19 September 2019
Tags: Religious Minorities
Issue
With more than 200 babies born in 5 years and 12 more on the way, the Jiyo Parsi scheme, the flagship scheme meant to revive rapidly declining population of the Parsis has been successful.
Background
The 2011 census pegged the Parsi population at 57,265. Community members estimate that the numbers may have slipped to 50,000 by now.
Nearly 30% of Parsis are above 65 years and an estimated 30% never marry. This had forced the government to take measures to arrest the rapidly declining population of Parsis.
Details
The first phase of Jiyo Parsi, received a funding of ?10 crore from the Centre and focussed on fertility treatment with a health component.

The second phase, which began in 2018 with a funding of ?12 crore, targets advocacy, matrimony and changing mindsets.

One problem associated with implementing this scheme is that it has been trying to push couples to have more children.
Jiyo Parsi Scheme
The Jio Parsi scheme was launched in 2013 under the ministry of Minority Affairs for welfare of the Parsi population in India.

The Jiyo Parsi scheme provides up to ?8 lakh for fertility treatment, delivery and postnatal care, and covers full costs for couples with an annual income of less than ?15 lakh. The scheme covers 75% and 50% expenses for couples with an annual income of ?15-25 lakh and over ?25 lakh respectively.
Parsis
Parsi, are member of a group of followers in India of the Persian prophet Zoroaster. The Parsis, whose name means "Persians", are descended from Persian Zoroastrians who emigrated to India to avoid religious persecution by the Muslims.