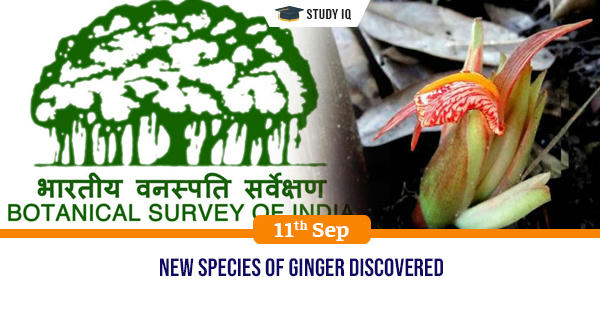 New Species of ginger discovered
Date: 11 September 2019
Tags: Biodiversity
Issue
Scientists from the Botanical Survey of India (BSI) have discovered two new species of Zingiber, commonly referred to as ginger, from Nagaland.
Background
More than 20 species have been found in northeastern India. Over the past few years, more than half a dozen species have been discovered from different States of northeast India.
Details
The genus Zingiber has 141 species distributed throughout Asia, Australia and the South Pacific, with its centre of diversity in Southeast Asia.

Zingiber perenense has been discovered from the Peren district of Nagaland and Zingiber dimapurense was found in the Dimapur district of the State.

The plant are found growing in moist shady places on the bank of small steams in the hilly terrain forest.

The high diversity of ginger species in northeast India reveals that the climate is conducive for the growth and diversity of the genus.
Importance of Zingiber
Most species of ginger have medicinal values. Further studies are required to ascertain the medicinal properties of the newly discovered species in modern or traditional medicine.

The rhizome of Zingiber officinale (common ginger) is used as a spice in kitchens across Asia.