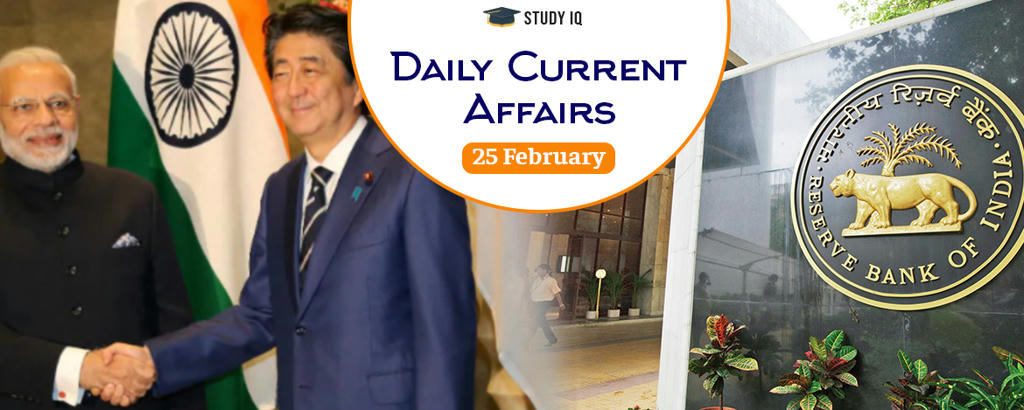 RBI formalizes $75-billion swap agreement with Japan
Date: 25 February 2019
Tags: Basics of Economics, External Sector
Reserve Bank of India (RBI) and Bank of Japan have formalised $75-billion swap agreement signed between both countries in October 2018 during Prime Minister Narendra Modi's visit to Japan. The agreement is essentially for exchange and re-exchange a maximum amount of US $75 Billion for domestic currency, for purpose of maintaining an appropriate level of balance of payments for meeting short-term deficiency in foreign exchange. Earlier in 2013, Japan had offered $50-billion currency swap to India and before that for $3 billion in 2008.
India-Japan swap agreement
This arrangement will help to bring in greater stability to foreign exchange and capital markets in India as it will enable availability of $75-billion in foreign capital for use as and when the need arises.

It will serve as second line of defence as India has about $400 billion foreign exchange reserves to cushion sudden dollar outflows.
It will act as cushion against any sharp swings in local currency whenever international financial markets turn volatile.

It will make it easier for India to pay for its imports and aid in addressing challenge of depreciation of rupee.

It will help to bring down cost of capital for Indian entities while accessing foreign capital market. It will also improve confidence in Indian market.

Moreover, it will help to deter speculative attacks on domestic currency and greatly enhance RBI's ability to manage exchange rate volatility.
What is Currency swap?
It is foreign exchange agreement between two parties to exchange given amount of one currency for another and after specified period of time to give back original amount that is swapped.

In it, holder of unwanted currency exchanges that currency for equivalent amount of another currency to improve market liquidity of currency owned or to obtain bank financing at lower rate.

It is considered to be foreign exchange transaction and is not required by law to be shown on the balance sheet.

It involves trading in local currencies and countries can pay for imports and exports through their own currencies rather than involving third country currency.
Benefits of Currency swap
It makes easier to improve liquidity conditions.

It helps in savings of foreign exchange when economy is not looking in good shape.

It contributes towards stabilising country's balance of payments (BoP) position.

It does away with charges involved in multiple currency exchanges.