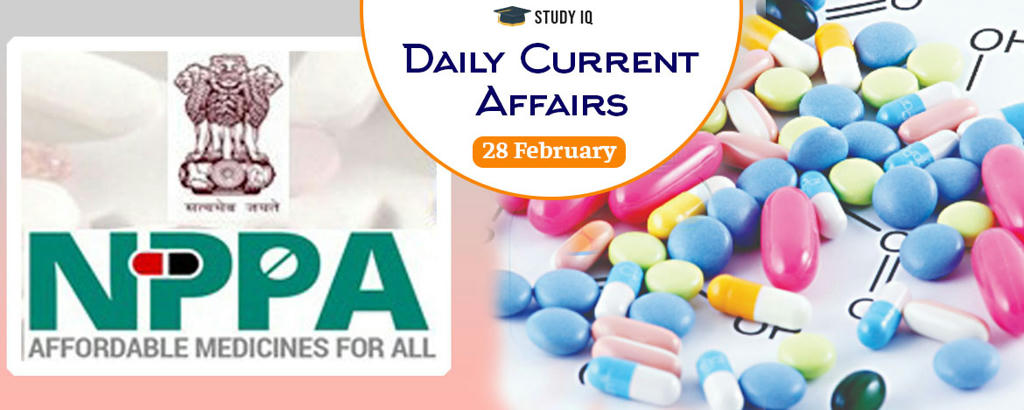 NPPA brings 42 non-scheduled cancer drugs under price control
Date: 28 February 2019
Tags: Miscellaneous
Drug price regulator National Pharmaceutical Pricing Authority (NPPA) has brought 42 non-scheduled anti-cancer drugs under price control through trade margin rationalisation. In this regard it has invoked extraordinary powers in public interest, under Para 19 of Drugs (Prices Control) Order, 2013.
NPPA order
Trade margin of these 42 non-scheduled anti-cancer drugs under price control has been capped up to 30% on selling price (MRP).

It directs manufacturers to fix their retail price based on price at first point of sale of product of these non-scheduled formulations containing any of 42 drugs.

These 42 non-scheduled anti-cancer drugs would cover 72 formulations and 355 brands. The revised prices will come into effect from March 8, 2019.

This decision will reduce retail prices of these drugs by up to 85% and entail minimum savings of Rs. 105 crores to consumers. Currently, 57 anti-cancer drugs are under price control as scheduled formulations.
About National Pharmaceutical Pricing Authority (NPPA)
It is independent regulatory body under Department of Pharmaceuticals, Union Ministry of Chemicals and Fertilizers. It was set up in 1997. It is headquartered in New Delhi.

Mandate:

(i) Fix/revise controlled bulk drugs prices and formulations placed in National List of Essential Medicines (NLEM) under Schedule-I of DPCO. (ii) Enforce prices and availability of medicines under DPCO, 2013. (iii) Monitor prices of decontrolled drugs in order to keep them at reasonable levels. (iv) Implements and enforces provisions of DPCO. (v) Recover amounts overcharged by manufacturers for controlled drugs from consumers.

So far, around 1,000 drugs have been brought under price control under initiative. Non-scheduled drugs are allowed an increase of up to 10% in prices every year, which is monitored by the NPPA.