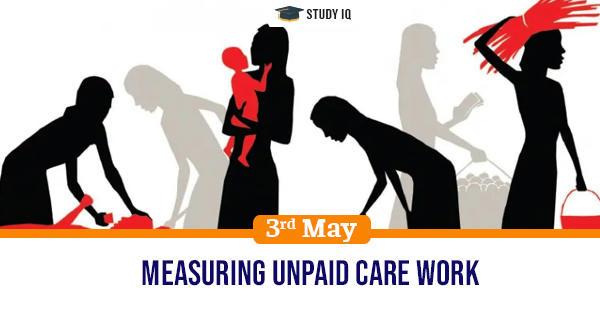 Measuring unpaid care work
Date: 03 May 2021
Tags: Miscellaneous
Issue
Manifestoes by various political parties have promised payment for the unpaid domestic work performed by Women.
Background
Women homemakers have been performing their so called 'duties' without any economic rewards. There have been demands to monetise their labour.
Details
Political parties have announced various forms of payments to unpaid labour such as Orunodoi scheme in Assam, assistance to women family heads in Tamil Nadu, housewife pension in Kerala.

Unpaid work is defined by the OECD as all unpaid services provided within a household for its members such as housework, caring of sick persons and contributing to community work.

These have been classified as a work because a third person can be hired to perform these by paying salary.

Current economic models do not include these in economic activity. This has prevented household works from adding into a country's GDP.

Various agencies have calculated that about 75 percent of such work is done by women and girls. Women invest more time in these works in comparison to men.

The current contribution of women in India's GDP is about 17 percent. This is half of the world numbers.

The reason for such low numbers is the unpaid labour performed by women without being considered as an economic activity.

This part of work is central to working of society but unaccounted, undervalued and not visible across the world.
Measuring housework
Current models do not consider allocation of labour and time resources by households and their impact on lives.

The unpaid work value can be calculated by counting the amount of time spent on a particular and later using cost of labour to arrive at a figure.
Significance
The unpaid work is the hidden engine behind the running of economic activity, businesses and societies. This has to be respected and rewarded.

If unpaid work is considered as an hourly economic activity than it can contribute to 9 per cent of global GDP.
Concerns
It is difficult to calculate the exact figure as multi-tasking is common in household and cost and time often overlap.

Sometimes women use the same time to perform two or more tasks simultaneously and it will be difficult to individually segregate it.