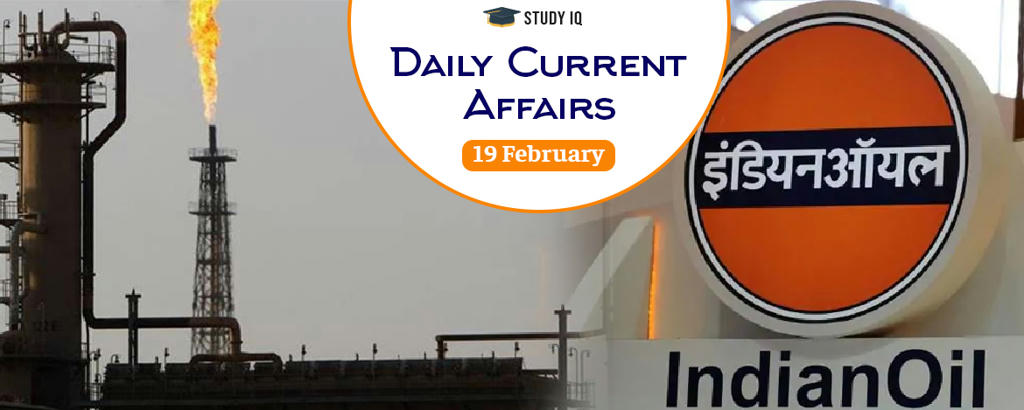 IOC becomes first Indian refiner to sign crude oil supply deal with US
Date: 19 February 2019
Tags: External Sector
Indian Oil Corporation (IOC), country's largest refiner has signed its first annual contract to buy oil from United States (US). This makes IOC first domestic company to sign long-term supply contract with US. Till now, Indian refiners were buying US crude oil in spot markets since 2017.
Key Facts
The annual deal is worth $1.5 billion and will be effective for FY20 starting from April 2019. Under it, IOC will import of up to 3 million tonne of crude oil (60,000 barrels a day) of US origin grades.

Previously, IOC had purchased US oil from spot markets and had signed mini-term deal in August 2018 to buy 6 million barrels of US oil between November 2018 and January 2019.
Significance of this deal
It will help India to diversify its crude sources. It will also help boost trade between India and US.

Currently, IOC buys about 75% of its oil needs through long-term deals, mostly with Organisation of Petroleum Exporting Countries (OPEC).

The term deal will help cut IOC's dependence on OPEC crude. It will also make US, a guaranteed long-term term supplier, considering rising geopolitical issues especially in Middle east (Iran), Venezuela, West Africa.