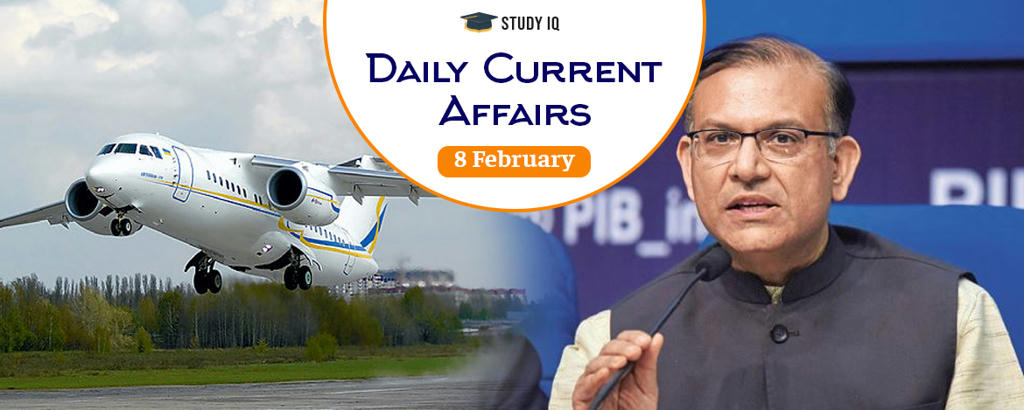 Government constitutes committee to boost domestic manufacturing of aircraft
Date: 08 February 2019
Tags: Miscellaneous
Government has decided to set up committee for development of regional transport aircraft for commercial use in the country. The committee will be tasked with creation of a special purpose vehicle (SPV) for development of regional transport aircraft. This is part of road map being prepared by Central Government to boost domestic manufacturing of aircraft.
Background
India is one of fastest growing domestic aviation markets in the world and many airlines have embarked on fleet expansion to cater to the rising passenger traffic.

The fleet size of domestic airlines is set to increase twofold to 1,100 planes by 2027. This is further expected to increase to 2,359 planes by 2040.

Currently, Hindustan Aeronautics Limited (HAL) is the only entity that produces aircraft and helicopters for military and non-military purposes.
Measures to boost domestic manufacturing of aircrafts
Government also has formed separate committee of experts to explore manufacturing of aircraft, helicopters and associated equipment within the country.

Government is also planning to manufacture Regional Transport Aircraft (RTA) domestically under National Civil Aircraft Development (NCAD) programme.

NCAD programme aims at developing of 90-seater aircraft in two phases namely, design and development phase and manufacturing phase.