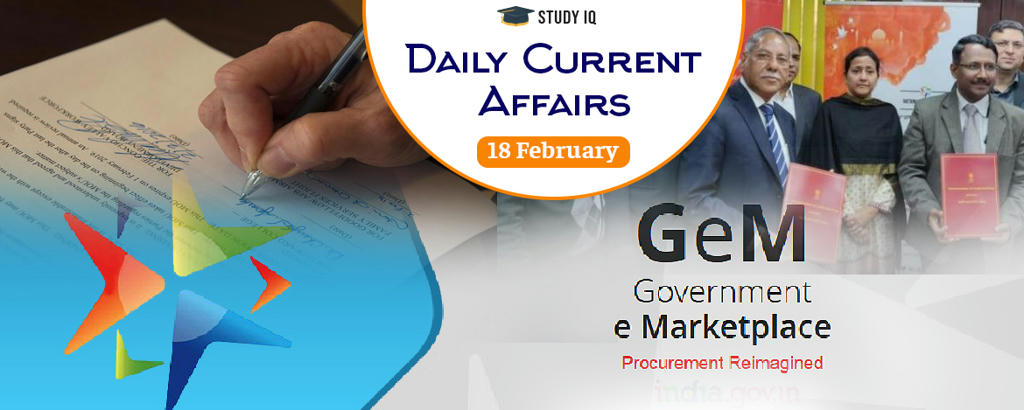 GeM and GS1 India ink MoU to empower buyers to informed choice
Date: 18 February 2019
Tags: Miscellaneous
GS1 India has signed Memorandum of Understanding (MoU) with Government e-Marketplace (GeM) to enable GeM's buyers and vendors to provide rich, accurate and standardized information on attributes of products across various categories. This will help in empowering them to take more informed decisions.
Under this MoU
GeM will access product data from GS1 India's DataKart, the National repository of information on attributes of millions of retail products in the country.

Every data of products on GeM will be subject to validity checks based on globally accepted GS1 standards.
GS1 India
It is government-industry-ledstandards body registered under Societies Registration Act 1860. It is affiliated with GS1, a not for profit global standards organisation.

It was established by Ministry of Commerce and Industry, CII, FICCI, ASSOCHAM, FIEO, IMC, APEDA, Spices Board, IIP and BIS.

It aims to improve efficiency, safety and visibility of supply chains across physical and digital channels through use of global GS1 standards.

These standards help in strengthening consumer trust and confidence in products they buy by providing them access to trusted product data and empower them to make informed choices.