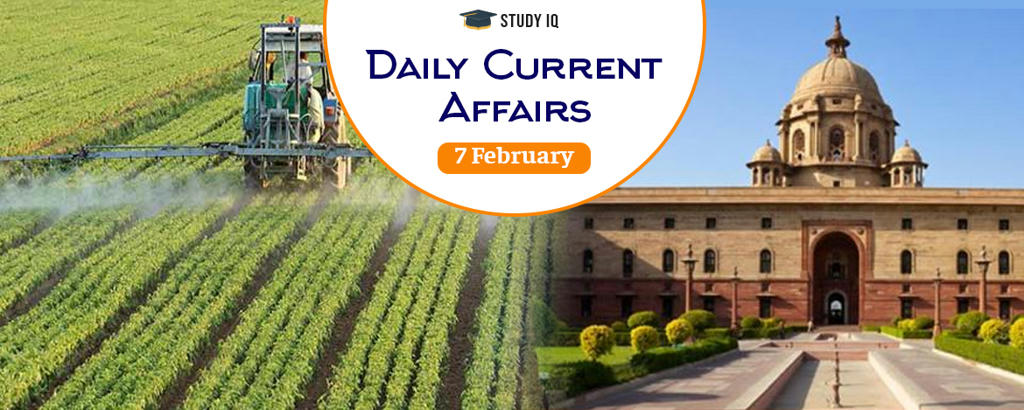 Cabinet approves creation of Agri-Market infrastructure fund
Date: 07 February 2019
Tags: Miscellaneous
Cabinet Committee of Economic Affairs (CCEA) chaired by Prime Minister Narendra Modi approved creation of Agri-Market Infrastructure Fund (AMIF) to upgrade and develop rural markets for agricultural goods. It will have corpus of Rs. 2000 crore with National Bank for Agriculture and Rural Development (NABARD).
Agri-Market Infrastructure Fund (AMIF)
It aims at development and up-gradation of agricultural marketing infrastructure in Gramin Agricultural Markets (GrAMs) and Regulated Wholesale Markets.

It will provide State/UT Governments subsidized loan for their proposal for developing marketing infrastructure in 585 Agriculture Produce Market Committees (APMCs) and 10,000 GrAMs.

States can also access this fund for innovative integrated market infrastructure projects including Hub and Spoke mode and in Public Private Partnership (PPP) mode.

However, the disbursal of funds will be dependent on demands and proposals received from the states.

Using this fund physical and basic infrastructure will be strengthened in GrAMs using MGNREGA and other Government Schemes.

The interest subsidy for this fund will be provided by Department of Agriculture Cooperation & Farmers Welfare to NABARD in alignment with annual budget releases during 2018-19 and 2019-20 as well as upto 2024-25.