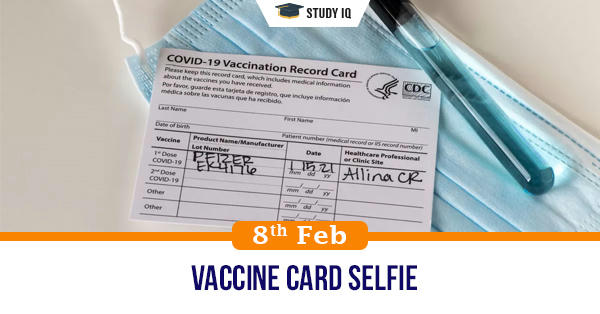 Vaccine card selfie
Date: 08 February 2021
Tags: Miscellaneous
Issue
Experts are warning that the information on the celebratory photo might make us vulnerable to identity theft or scams.
Background
Individuals have been displayed a photo of their vaccine card on social media to celebrate vaccination process.
Details
Scammers can sometimes figure out most digits of individual's Social Security number by knowing date and place of birth, and can open new accounts in their name, claim tax refund for themselves and engage in other identity theft.

Scammers and identity thieves often collect information gradually, going through social media posts to collect a file on a person's life, including education, employment, and vacation spots.

While a name and date of birth is not all an identity thief would need in most cases to steal identity, putting those details in plain sight makes it easier.

A scammer could exploit the anxiety over vaccine shortages or a slow distribution process by masquerading as a government official claiming to need a credit card number to reserve another dose or booster.

One concern is that the cards could be forged or replicated if vaccinated status starts to function as a commodity that gives people access to jobs, restaurants or events.

A vaccination card that has been made public could also be the used for elaborate social engineering or phishing ideas.