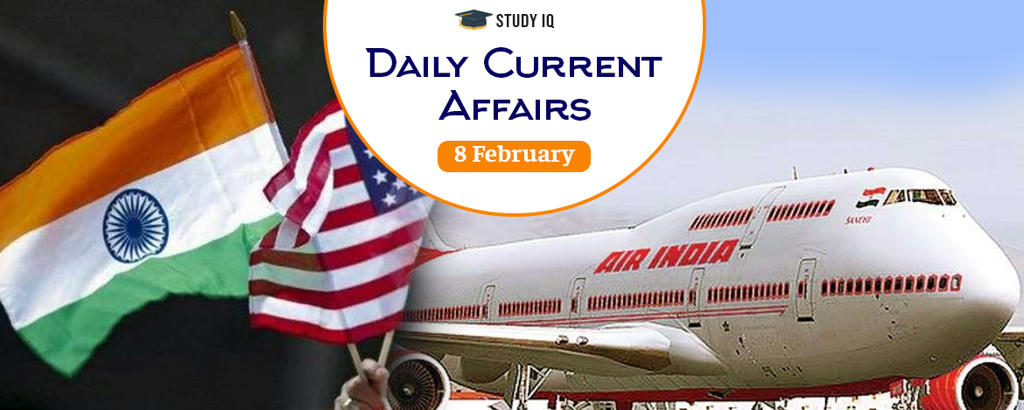 US approves sale of two missile defence systems for Air India One
Date: 08 February 2019
Tags: Miscellaneous
United States has agreed to sell two state-of-the-art missile defence systems viz. Large Aircraft Infrared Countermeasures (LAIRCAM) and Self-Protection Suites (SPS) at estimated cost of $190 million. These missile defence systems will be fitted on two Air India One i.e. Boeing 777 Head-of- State aircrafts used for flying President of India and Prime Minister. It will enhance of security of these VIP planes and bring them at par with that of US President's official airplane Air Force One. US aircraft and missile manufacturer, Boeing will be prime contractor in this defence deal.
Large Aircraft Infrared Countermeasures (LAIRCAM)
It is active countermeasure aimed at protecting large aircraft from man-portable missiles.

It defeats threat missile guidance system by directing high-intensity modulated laser beam into the missile seeker.

In addition, it automatically counters advanced IR missile systems with no action required by crew. The pilot will simply be informed that a threat missile was detected and jammed.

Its missile warning subsystem uses multiple sensors to provide full spatial coverage. It also uses lasers mounted in pointer-tracker turret assemblies.

Once installed on plane, this system increases crew-warning time, decreases false alarm rates and automatically counters advanced intermediate range missile systems.
Self-Protection Suites (SPS)
It will facilitate more robust capability into areas of increased missile threats.

Its package includes infrared and electronic warfare countermeasures suites, countermeasure dispensing systems and missile warning sensors, along with variety of assemblies and associated technical, repair and return support.
About Air India One
Air India One (also referred to as AI-1 or AIC001) is call sign of any aircraft with President of India or Prime Minister on board.

Boeing 747-400 owned by Air India, national airline of India are used for this purpose. These aircraft are operated as VIP flight by Indian Air Force (IAF).

IAF's Air Headquarters Communication Squadron, based at Indira Gandhi International Airport (IGI) in New Delhi, is in charge of operating these aircraft.