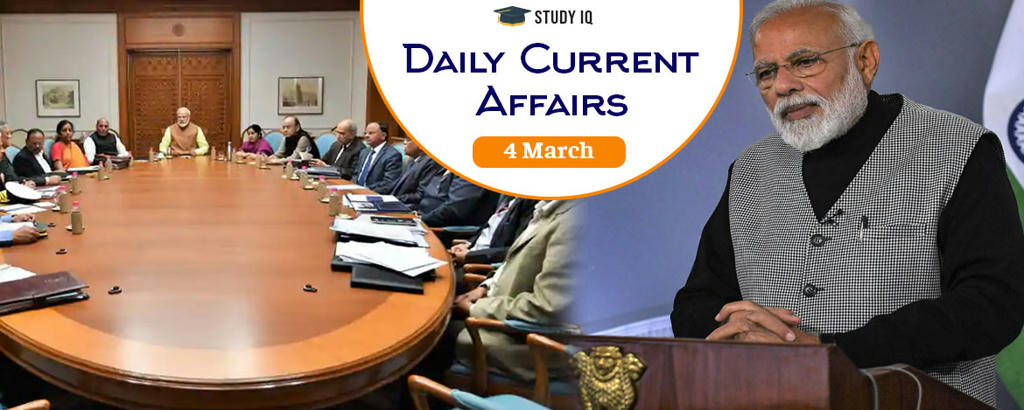 PM Narendra Modi chairs National Security Council meeting
Date: 04 March 2019
Tags: Defence & Security, Tackling Security Threats
Prime Minister Narendra Modi chaired meeting of National Security Council (NSC) in national capital New Delhi amid heightened tensions between India and Pakistan.
It was attended by Home Minister Rajnath Singh, Finance Minister Arun Jaitley, External Affairs Minister Sushma Swaraj and Defence Minister Nirmala Sitharaman. Besides the union ministers, National Security Advisor Ajit Doval and Foreign Secretary Vijay Gokhle also attended.
Background
Tensions between India and Pakistan soared after Indian Air Force carried out non-military preemptive strike on terrorist organization Jaish-e-Mohammed's biggest training camp across in Balakot deep inside Pakistan based on credible intelligence. The Pakistan based terror group had claimed responsibility for 14th February 2019 Pulwama suicide terror attack in which 40 CRPF soldiers lost their lives. In response to India's air strike, Pakistan Air Force planes had intruded Indian territory and tried to target military installations.
National Security Council (NSC)
It is apex body for national security management system in India. It is executive government agency tasked with advising Prime Minister's Office on matters of national security and strategic interest.

It was established on 19 November 1998 by then Prime Minister Atal Bihari Vajpayee with Brajesh Mishra as the first National Security Advisor (NSA).

Prior to the formation of NSC, these activities on national security and strategic interests were overseen by Principal Secretary to Prime Minister.

Composition:

Prime Minister is its ex-officio Chairman. Its members include National Security Advisor (NSA), Deputy NSAs, Ministers of Defence, External Affairs, Home, Finance, Deputy Chairman of the NITI Aayog. Other members may be invited to attend its monthly meetings, as and when required.

Organisational structure:

It has three-tiered structure viz.

Strategic Policy Group:

It is first level of the three tier structure. It forms the nucleus of the decision-making apparatus of the NSC. National Security Advisor is its chairman.

National Security Advisory Board:

It consists of group of eminent national security experts outside of government.

Its members are usually senior retired officials, civilian as well as military, academics and distinguished members of civil society having expertise in Internal and External Security, Foreign Affairs, Defence, Science and Technology and Economic Affairs.

It provides long-term prognosis and analysis to NSC and recommends solutions and address policy issues referred to it.

Joint Intelligence Committee (JIC):

It analyses intelligence data from Intelligence Bureau, Research and Analysis Wing (RAW) and Directorates of Military, Naval and Air Intelligence. Its own Secretariat works under Cabinet Secretariat.