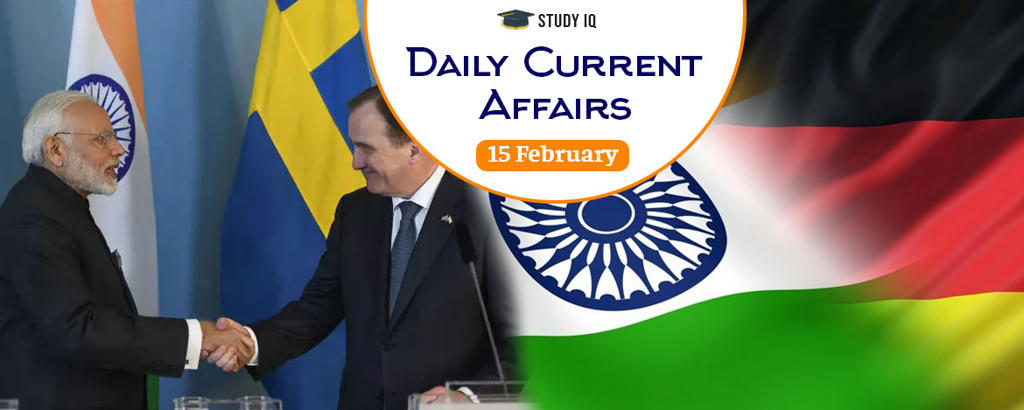 India signs defence pacts with Germany and Sweden
Date: 15 February 2019
Tags: Miscellaneous
India has singed defence cooperation and security protection agreements with Germany and Sweden during ongoing visit of Union Defence Minister Nirmala Sitharaman to these two countries. Both Germany and Sweden are important suppliers of defence equipment to India and their companies are currently in race for multi-billion tenders to supply submarines and fighter aircrafts to India under Central Government's strategic partnership (SP) model.
Key Facts
India-Sweden:

Both countries inked Security Protection Agreement that will enable both countries to share classified information with each other.

It was singed between Union Defence Minister Nirmala Sitharaman and her Swedish counterpart Peter Hultqvist in Stockholm.

India and Sweden already have signed memorandum of understanding (MoU) on cooperation in area of defence in 2009.

India-Germany:

Both countries signed implementing arrangement on enhanced defence and defence industry cooperation to strengthen military to military (M2M) engagement as well as defence industry and research and development (R&D) linkages.
Strategic partnership (SP) model
It envisages local manufacturing of major defence platforms by Indian strategic partner who will collaborate with foreign original equipment manufacturer (OEM) to set up production facilities in the country. It seeks to provide impetus to 'Make in India' programme.