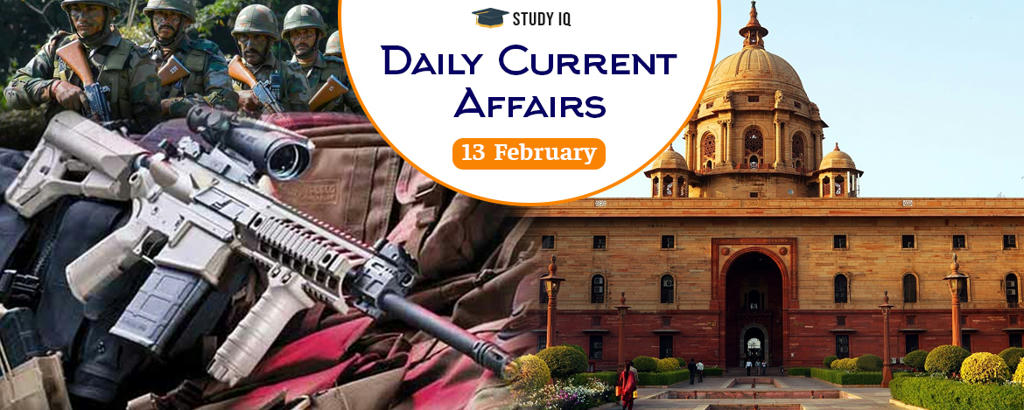 Government to buy 72,000 SIG716 assault rifles
Date: 13 February 2019
Tags: Miscellaneous
Union Ministry of Defence has signed contract with US arms maker Sig Sauer to buy 72,400 SIG716 7.62x51 mm assault rifles at costs around Rs. 700 crores. The deal to purchase these assault rifles is among biggest in recent years. It will overhaul Indian Army's inventory of frontline rifles.
Key Facts
SIG716 7.62x51 mm is longer kill range assault rifle. It has effective range of 500 m and weight of less than 3 kg. It will replace ageing Indian-made 5.56x45mm INSAS (Indian small arms system) rifles, built and developed by state owned Ordnance Factory Board (OFB).

The 72,400 SIG716 for Indian Armed forces will be manufactured at Sig Sauer's New Hampshire facility in US. They will be supplied within year under fast-track procurement (FTP) route. This route is only for limited numbers of weapons due to critical operational necessity.

Majority of these rifles -- 66,000 are for Indian Army and remaining will be divided between Indian Navy (2,000) and Indian Air Force (4,000). These rifles will be used by Indian Army troops deployed along 3,600 km long border with China.
Background
Indian Army which is world's second largest standing army has been pressing for fast-tracking procurement of various weapons systems including assault rifles considering evolving security threats.

The overall assault rifles requirement of Indian Army is for 8.16 lakh new 7.62mm assault rifles to replace existing, glitch-prone 5.56mm INSAS rifles.

In 2017, Indian Army had rejected indigenous assault rifle built by state-run Rifle Factory, Ishapore, when they failed firing tests. After this, it chose SIG716 through competitive process.