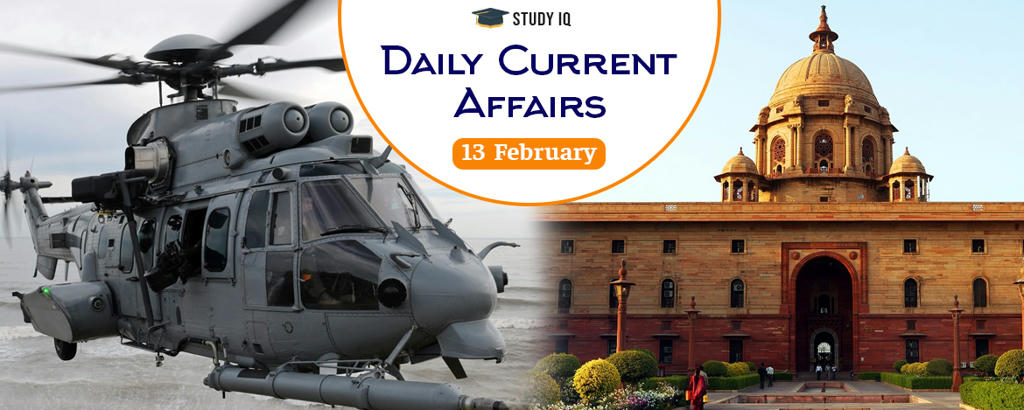 Government issues EOI for Procurement of 111 Naval Utility Helicopters
Date: 13 February 2019
Tags: Miscellaneous
Union Ministry of Defence has issued Expression of Interest (EoI) for procurement of 111 Naval Utility Helicopters (NUH) for Indian Navy. This EoI is for shortlisting of potential Indian strategic partners and foreign Original equipment manufacturer (OEMs) for this mega defence deal. It follows Request for Information (RFI) issued earlier for this deal. Now, Indian Navy will issue detailed Request for Proposal (RFP) to short-listed foreign OEM and Indian companies.
Key Facts
The procurement of these helicopters was approved by Defence Acquisition Council (DAC) in August 2018, through strategic partnership model. It is first project to be executed through this model.

Under this, chosen Indian private company will team up with foreign OEM to build product in India. In this deal, 95 helicopters out of 111 will be manufactured in India by selected Indian Strategic Partner and remaining 16 helicopters will be bought in flyaway condition.

Under this deal, foreign OEM is mandated to set up dedicated manufacturing line, including design, integration and manufacturing processes for NUH in India.

It is also mandated to make Indian Manufacturing Line as global exclusive facility for NUH platform being offered.

Indian partner company of foreign OEM for this deal will be selected based on its capability of system integration, facility in aerospace domain and financial capability.

It will provide major boost to Government's 'Make in India' initiative and fillip to domestic manufacturing capability for helicopters in India.
Naval Utility Helicopters (NUH)
These helicopters will replace ageing Chetak Helicopters of Indian Navy. They will be utilised for Search and Rescue (SAR), Casualty evacuation (CASEVAC), low intensity maritime operations (LIMO), passenger roles and torpedo drops. They will be also used for communication duties, anti-piracy and anti-terrorism operations, surveillance, humanitarian assistance and targeting.