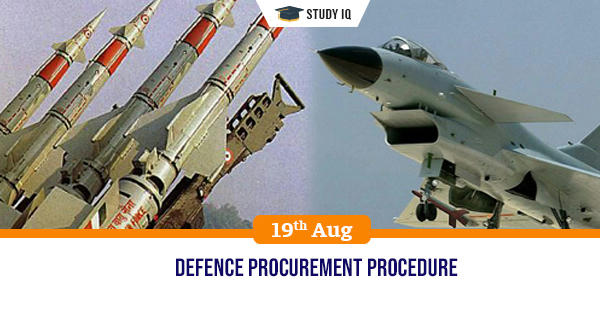 Defence Procurement Procedure
Date: 19 August 2019
Tags: Policy
Issue
The Defence Ministry is working to review the Defence Procurement Procedure (DPP) to speed up procurement and incorporate suitable changes in order to strengthen the Centre's 'Make in India' initiative.
Background
Military acquisition or defence procurement is the bureaucratic management and procurement process dealing with a nation's investments in the technologies, programs, and product support necessary to achieve its national security strategy and support its armed forces.
Details
The Committee has been tasked to revise and align the procedures with the aim of ensuring a seamless flow from asset acquisition to life cycle support.

Steps are also included to examine and incorporate new concepts, such as life cycle costing, life cycle support, performance-based logistics, ICT, lease contracting, codification and standardization.

The committee can also include new provisions to promote Indian start-ups and research and development.