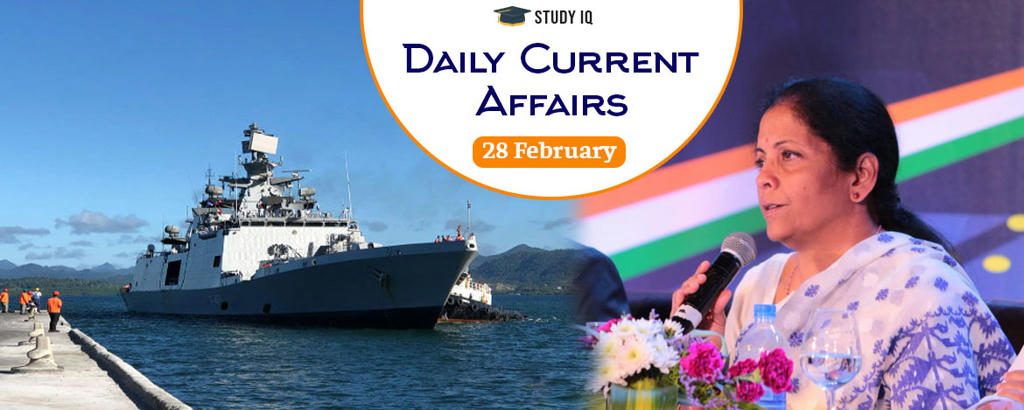 DAC approves acquisition of three cadet training ships
Date: 28 February 2019
Tags: Policy
Defence Acquisition Council (DAC) chaired by Union Defence Minister Nirmala Sitharaman has approved acquisition of three cadet training ships for Indian Navy at cost of about Rs 2,700 crore.
Cadet training ships
These ships would be utilised to provide basic sea training for officer cadets including women officer undertrainees.

They will also be undertaking hospital ship duties, providing humanitarian assistance and disaster relief (HADR), undertaking search and rescue (SAR) missions and non-combatant evacuation operations.
Defence Acquisition Council (DAC)
It is highest decision making body on capital procurement of Indian Armed Forces (Indian Army, Navy and Air Force) in Union Ministry of Defence's. It is headed by Union Denfence Minister.

It was set up in 2001 as part of post-Kargil reforms in defence sector to speed up decision-making in military procurements by optimally utilizing allocated budgetary resources.

It gives policy guidelines to acquisitions, based on long-term procurement plans. It accords acceptance of necessity (AON) to begin acquisition proposals, clears all acquisitions, including imported equipment and those produced indigenously or under foreign licence.

It also has the power to approve any deviations in acquisition and recommends all big purchases for approval of Cabinet committee on security (CSS) chaired by Prime Minister.