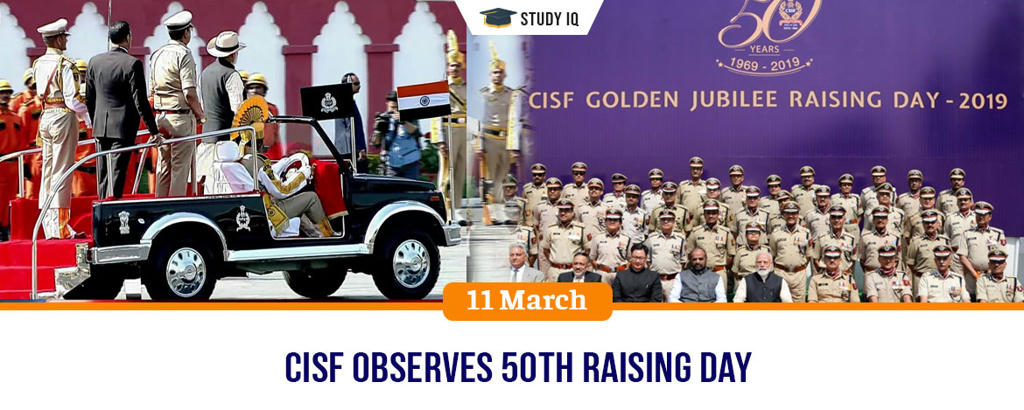 CISF observes 50th Raising Day
Date: 11 March 2019
Tags: Miscellaneous
Central Industrial Security Forces (CISF) observed its 50th Raising Day (golden jubilee). The main event to mark 50th Raising Day was organized by 5th Battalion Camp of CISF at Indirapuram in Ghaziabad, Uttar Pradesh and was attended by Prime Minister Narendra Modi.
Central Industrial Security Force (CISF)
It is central armed police force under Ministry of Home Affairs. It is headquarters are at New Delhi. Its motto is "Protection and Security".

It was raised in 1969 under CISF Act, 1968 to protect major PSUs. Later it was converted to armed force with larger ambit by amending CISF Act, 1968 in 1983.

Functions:

It is premier multi-skilled security agency tasked with providing security to various critical infrastructure installations both in government and private sector.

It also provides security to critical infrastructure like airports, atomic power plants, refineries, major ports, space installations, VIPs and engages in disaster management amongst others.

It has about one lakh 80 thousand personnel in its ranks. It also has its own Fire Wing to response to fire emergencies/accidents.