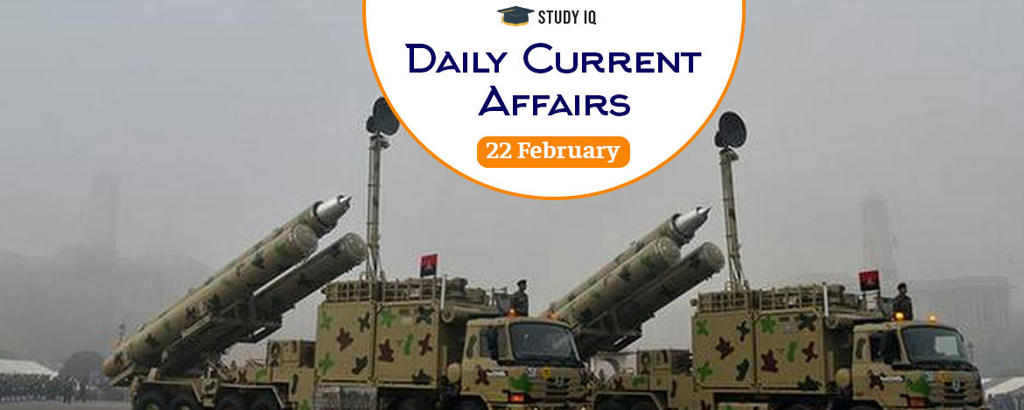 BrahMos NG: New deadlier version of BrahMos Missile
Date: 22 February 2019
Tags: Miscellaneous
New smaller and deadlier version of BrahMos supersonic cruise missile dubbed as BrahMos NG is under developmental phase. Its prototype will be ready for testing in about three years. It is being designed to take down slow moving `force multipliers' deep within enemy territory.
Features of BrahMos NG
It will be sleeker, smaller and more lethal version of BrahMos supersonic cruise missile with the same capabilities.

It will fly at 3.5 Mach (3.5 times speed of sound) instead of 2.8 Mach speed of existing version. Its range will be same as existing version at 300 km.

For reducing size, several mechanical components of existing missile will be replaced with electrical components.

The reduced weight will enable it to be carried by indigenous Light Combat Aircraft (LCA). LCA can carry two missiles while Su-30MKI can carry five of them.

It will also have anti-land and an anti-ship role as well. It can also be used in submarines as well as it is being designed to be launched from torpedo tubes.
BrahMos
It is joint venture between India and Russia and named after Brahmaputra and Moscowa rivers.

It is capable of being launched from land, sea, sub-sea and air against surface and sea-based targets.

It is two-stage cruise missile, the first being solid and second one ramjet liquid propellant. It is self-propelled guided missile i.e. it can sustain its flight through aerodynamic lift.

It is capable of carrying warhead of 300 kgs (both conventional as well as nuclear). It operates on 'fire and forget principal' and has strike accuracy rate of 99.99%.

It has top supersonic speed of Mach 2.8 to 3 (roughly three times speed of sound), making it world's fastest anti-ship cruise missile in operation.

Its range was initially capped at 290 km under obligations of Missile Technology Control Regime (MTCR). But, now it has been extended to 450 km after India's entry into this elite club.

Its land and sea variants are already operational with Indian Army and Navy and air-launched version is under development