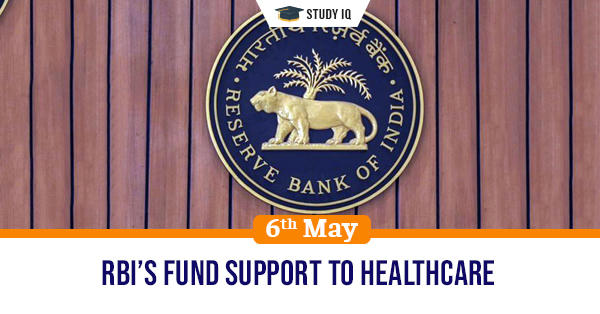 RBI's fund support to healthcare
Date: 06 May 2021
Tags: Monetary Policy & RBI
Issue
The RBI has announced a series of measures to ensure flow of fund to healthcare sector as cash crunch has hampered it.
Background
Several states have been reeling under the dual challenge of pandemic and degrading economic situation.
Details
The central bank has established an on-tap window of Rs 50,000 crore that states can use for Covid-related healthcare infrastructure for up to three years at repo rate.

The scheme also allows banks to provide lending support to Covid related ventures such as vaccine importers, drug manufacturers, ventilators, pathology labs etc.

Banks will be given incentives for quick delivery of credit under the scheme. These schemes will be considered priority sector till repayment or maturity.

Banks can create a new Covid loan book through the incentives and the funds equal to the size of the loan book can be parked with the RBI at 40 bps higher than reverse repo rate.
Other decisions
RBI will be conducting a special three-year long repo operation worth Rs 10,000 crore at repo rate for small finance banks.

The RBI has decided to relax certain conditions related to Over Draft facilities of State Governments.