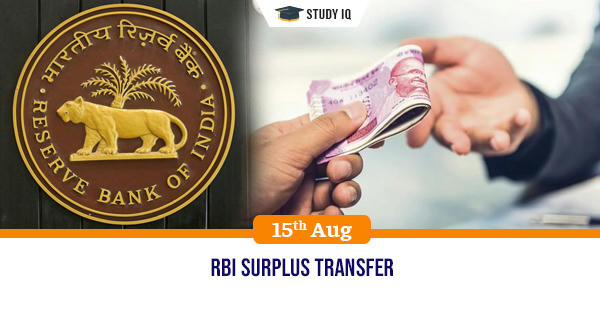 RBI Surplus transfer
Date: 15 August 2019
Tags: Banking Committees
Issue
The committee headed by former RBI governor Bimal Jalan to decide on adequate capital reserves to be held by RBI has finalized its report.
Background
The government and the RBI under previous governor Urjit Patel had differences over 9-lakh crore surplus capitals with the central bank.
The committee was formed after the Government demanded more capital to be transferred to it excluding the mandatory amount held by RBI. The exact amount that is appropriate for RBI to hold as a buffer amount has to be decided so that the country is prepared to handle external crisis.
What are Surplus Buffers?
Surplus buffers are excessive revenues held by the Country's central bank in order to tackle economic crisis faced by the country.
Uses of Additional Buffers
As per various estimates, the RBI has over 9 lakh crore of surplus capital with it.

The surplus capital transfer would help the government meet its fiscal deficit target as it will come as a windfall to the exchequer.

Besides surplus capital transfer, the government is expecting Rs 90,000 crore dividend from the RBI in the current financial year as against Rs 68,000 crore received last fiscal.
Other similar committees
The issue of the ideal size of the Reserve Bank of India reserves was examined by three committees -- V Subrahmanyam in 1997, Usha Thorat in 2004 and Y H Malegam in 2013.

The Subrahmanyam panel recommended for building a 12 per cent contingency reserve, the Thorat panel suggested it should be maintained at a higher 18 per cent of the total assets of the central bank.

The Malegam panel said the RBI should transfer an adequate amount of its profit to the contingency reserves annually but did not ascribe any particular number.