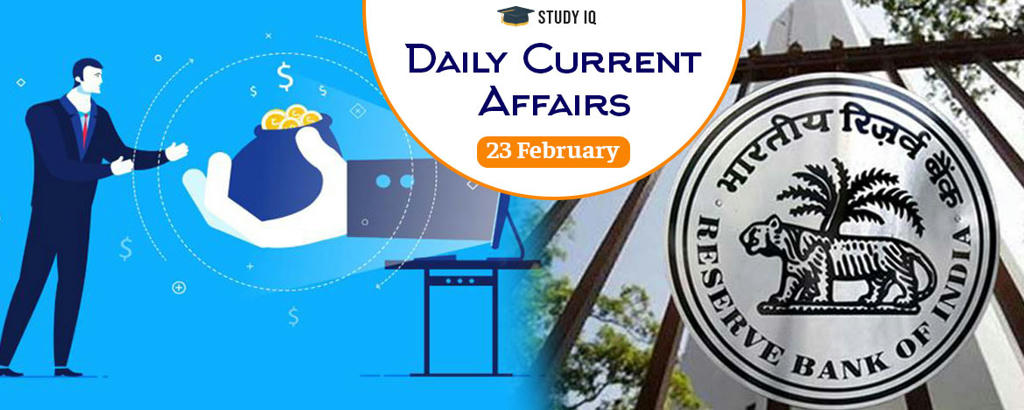 RBI creates single category of NBFCs by merging present 3 tier structure
Date: 23 February 2019
Tags: Financial Institutions, Banking Schemes & Policies, NBFC
Reserve Bank of India (RBI) has created single category non-banking financial companies (NBFCs) by merging their present three-tier structure. The new single category will be called as NBFC- investment and credit companies (NBFC-ICCs). It mergers existing three NBFCs categories viz. Asset Finance Companies (AFC), Loan Companies (LCs) and Investment Companies (ICs).
Key Facts
These three NBFCs were merged into single category to provide greater operational flexibility to non-banking lenders.

The harmonisation process of different categories will be carried out based on principle of regulation by activity rather than regulation by entity.

Deposit taking NBFC-ICC shall invest in unquoted shares of another company which is not subsidiary company or company in same group of NBFC, an amount not exceeding 20% of its owned fund.

RBI also has decided that exposures to all NBFCs, excluding core investment companies, will be risk weighted as per credit ratings.

The risk weight model will work in a manner similar to corporates. This has been done to facilitate flow of credit to well-rated NBFCs.
Non-banking financial companies (NBFC)
It is company is which provide banking services without meeting the legal definition of a bank. It loosely called as shadow bank.

It is incorporated under Companies Act and its regulatory provisions under RBI are defined under Section 45 I(a) of RBI Act, 1934.

It is engaged in business of loans and advances, acquisition of shares, bonds, stocks, debentures and securities issued by government or local authority or other marketable securities.

It can make investments and lend and hence, their activities are akin to that of banks. However, it cannot accept demand deposits.

It also not part of any payment and settlement system i.e. they cannot issue cheques drawn on itself.