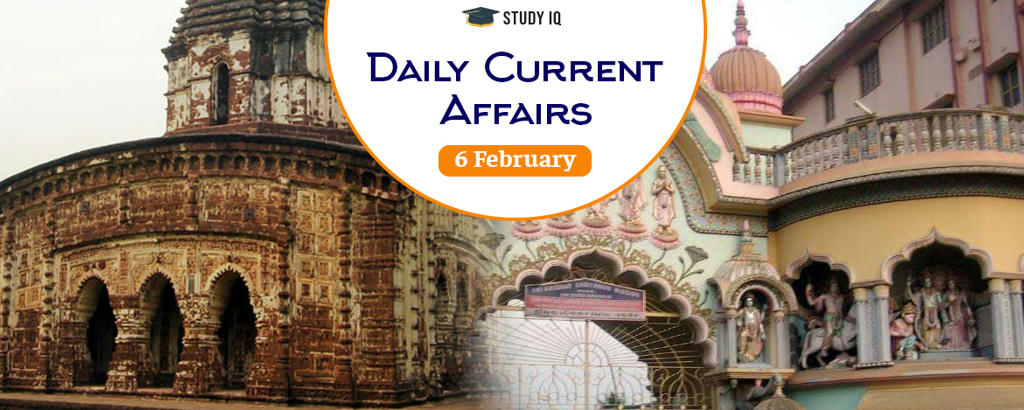 World Heritage Centre to be set up at Mayapur, West Bengal
Date: 06 February 2019
Tags: Philosophy
International Society for Krishna Consciousness (ISKCON) is setting up World Heritage Centre (WHC) housing 'spiritual camps' of 45 countries will be set up at Mayapur in Nadia district of West Bengal. Mayapur is global headquarters of ISKCON.
World Heritage Centre (WHC)
The camp of each country at this centre will reflect its culture, dress, lifestyle, food and ambience. This centre will help in attracting more tourists.

Temple of Vedic Planetarium (TOVP) will come up at the first part of WHC. It will have one of biggest domes in the world. It is expected to be inaugurated in 2022.

It will also have other facilities including four amusement theme-based parks. Besides, latest technology will be also used to bring alive tales of Lord Krishna in Vrindavan. It will also showcase traditional Bengali handloom and craft.

The estimated project cost of this proposed centre has been fixed at Rs 3,000 crore. West Bengal Government also has offered all help to the ISKCON to set up this centre.
International Society for Krishna Consciousness (ISKCON)
It is Gaudiya Vaishnava Hindu religious organization. It is known colloquially as the Hare Krishna movement or Hare Krishnas.

It was founded in 1966 in New York City by A C Bhaktivedanta Swami Prabhupada, known as Guru and spiritual master by his followers. Now it has around 850 temples and centres worldwide

Its core beliefs are based on select Hindu scriptures, particularly Bhagavad Gita and Bhagavata Purana, and Gaudiya Vaishnava tradition, which has had adherents in India since late 15th century.

It was formed to spread practice of Bhakti yoga, in which those involved (bhaktas) dedicate their thoughts and actions towards pleasing Krishna, their Supreme Lord.