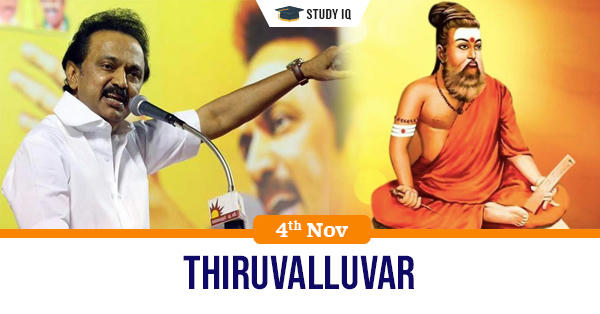 Thiruvalluvar
Date: 04 November 2019
Tags: Personalities
Issue
A tweet from the BJP's Tamil Nadu unit with a picture of Tamil poet and philosopher Thiruvalluvar wearing a saffron shawl has drawn criticism from Dravidian groups, who have accused the BJP of trying to "saffronise" the saint.
Background
Thiruvalluvar is considered as an icon of Tamil identity, with his teachings finding place in all Dravidian parties. The Step by BJP is considered as an attempt to associate itself with the local idealogy.
Details
Thiruvalluvar
Literature
Tirukkural is the primary work credited to Thiruvalluvar. It contains 1330 couplets, which are divided into 133 sections of 10 couplets each.Tirukkural is a classic Tamil sangam literature consisting of Kurals.The book is also called as the fifth Veda or 'Bible of the Tamil Land'.