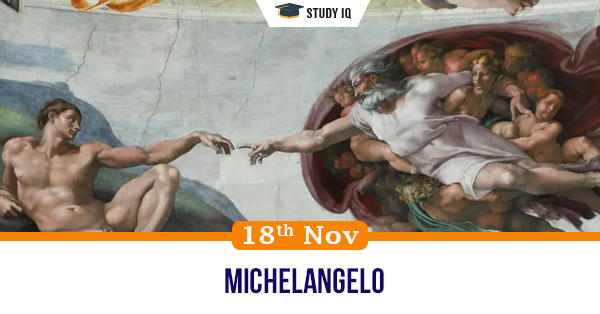 Michelangelo
Date: 18 November 2020
Tags: Sculpture
Issue
Recent findings by art historian suggest that the graffiti of a curly haired man near the front door of Palazzo Vecchio in Florence was created by the Renaissance artist Michelangelo.
Background
A drawing in Michelangelo's Louvre archive bears resemblance to the carved portrait in Palazzo Vecchio, suggesting that the latter might also be a work of the master.
Details
Researcher has proposed that the Palazzo Vecchio graffiti carving was possibly created in 1504, when Michelangelo was in Florence for the installation of his famed marble sculpture of David.

While some believe the portrait is of a man who was to be executed, researcher has proposed that it might be the portrait of Renaissance painter Francesco Granacci.

Tourist guides in Florence have in fact attributed the street artwork, titled 'L'Importuno di Michelangelo', to Michelangelo for years.

Sceptics argue that it probably does not belong to the famous artist, as it is not what they identify as his style.

Recent years have also seen the detection of other works attributed to Michelangelo. In 2014, researchers claimed to have found Michelangelo's first sketch of the Sistine Chapel when he was studying the master's sketches in archival papers in Florence.