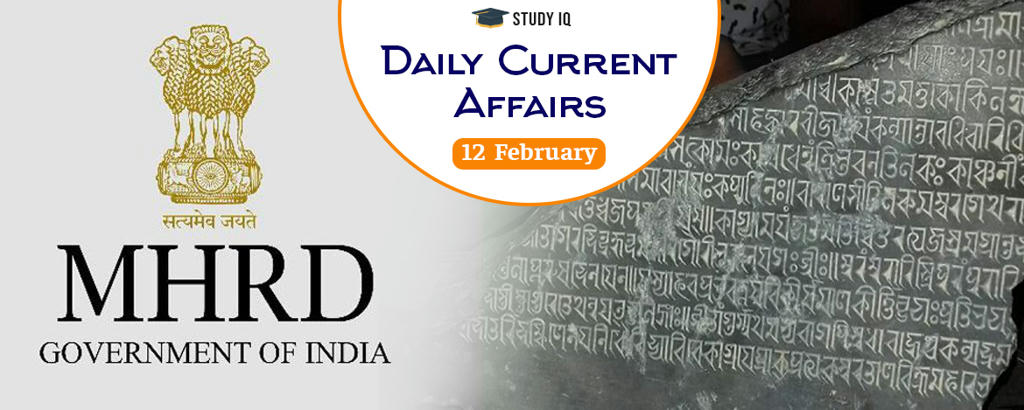 Government to protect Maithili language and scripts
Date: 12 February 2019
Tags: Literature
Union Ministry of Human Resource Development (HRD) has decided to take immediate steps for promotion and protection of Maithili language and its scripts (Mithilakshar or Tirhuta). This decision was taken based on recommendations of committee, constituted in 2018 HRD Ministry by for preservation, development and promotion this ancient language.
Recommendations of committee
Establish script and manuscript centre at Darbhanga in any one of Universities namely Lalit Narayan Mithila Unviersity and Kameshwar Singh Sanskrit University.

Ensure early completion of work pertaining to unicode scripts of Mithilakshar by Technology Development of Indian Languages (TDIL).

Prepare audio-visual teaching materials for teaching Mithilakshar scripts.
Maithili language and its script
Maithili is Indo-Aryan language native to Indian subcontinent, mainly spoken in India and Nepal. It is one of 22 recognised languages under Eight Schedule of Constitution.

Mithilakshar or Tirhuta is primary script used for written Maithili. It is part of family scripts such as Bangla, Assamese, Nebari, Odia and Tibetan languages.

This script of Maithili language is extremely ancient. It had come to its current shape by 10th Century AD. Its oldest form is found in Sahodara stone inscriptions of 950 AD.
Use of this script has been on decline since last 100 years and decimating culture depending upon it.

Because its own script is not being used, the Maithili language is getting developed in a composite manner and currently it is written widely in Devanagari script.