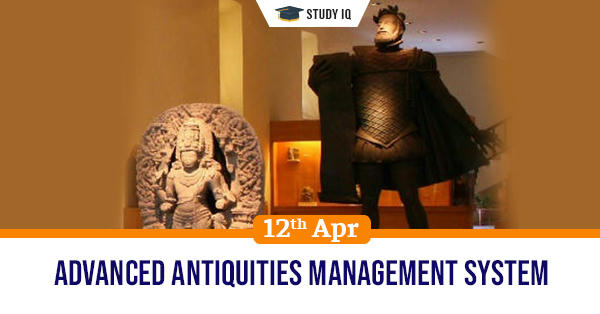 Advanced Antiquities Management System
Date: 12 April 2021
Tags: Miscellaneous
Issue
The Directorate of Archives and Archaeology (DAA) in Goa has inaugurated the Advanced Antiquities Management System.
Background
It is aimed to give quick information related to an antiquity linked to the software that saves storage space and ensures improved preservation of the objects of historical significance.
Details
The Advanced Antiquities Management System is a software-driven automated storage which can be used for storing various objects.

It is usually used for storing industrial equipment but using it for valuable antiquities is the first such in the country.

AAMS will help in ensuring safety of antiquities, storage in clean space, access control and data management and also enhance utilisation of space.

The system will give information about the age of the antiquity, the material it is made of and its brief history.

The antiquities will be stored in a single place where the preserved antiquities can be searched and accessed within the system for viewing.
Working of system
The system consists of a large, closed container. It is made up of eight trays with a capacity to hold 350 kg each.

When the antiquity is searched on the system, the tray containing the selected antiquity will open and viewers can see them.
Benefits of the system
The system is expected to benefit researchers and students who can get immediate access and information of the antiquity.

The system will save storage space, will provide protection from dust and give temperature control.