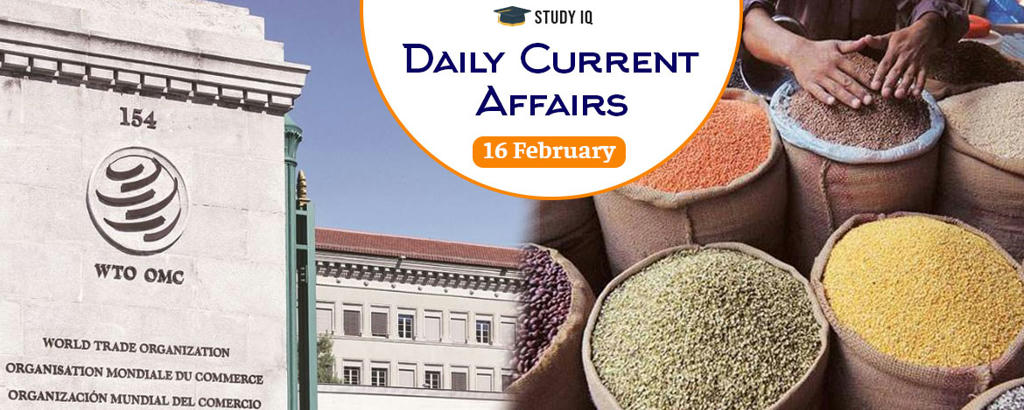 US-Canada move to WTO against India for MSP under-reporting of five pulses
Date: 16 February 2019
Tags: World Economy
United States and Canada have jointly approached World Trade Organisation (WTO) against India for allegedly under-reporting market price support (MSP) for five varieties of pulses viz. chickpeas, black matpe, pigeon peas, mung beans and lentils. In this regard, they have submitted counter notification with their own steeper calculations for scrutiny of members in WTO Committee on Agriculture (COA).
US-Canada accusations against India
They have issues with regard India's quantity of production used in MSP calculations, lack of information necessary to assess WTO compliance, problems with currency conversions and prices used in calculations.

Based on their calculations based on WTO Agreement on Agriculture (AoA) methodology, it was found that India has substantially underreported its market price support for these five pulses.

India's MSP for each of these pulses far exceeded its allowable levels of trade-distorting domestic support under WTO's existing limits.
WTO Committee on Agriculture (COA)
It oversees implementation of WTO Agriculture Agreement (WTO). It provides members with opportunity to share information on implementation of their commitments.

It also monitors implementation of number of decisions agreed at WTO's Ministerial Conferences especially in domain of export subsidies and agricultural trade, net-food importing developing countries, market access in agricultural trade and public stockholding for food security purposes.

In its meetings, members can ask each other questions about "notifications" shared by other members and may raise concerns about each other's agricultural policies.