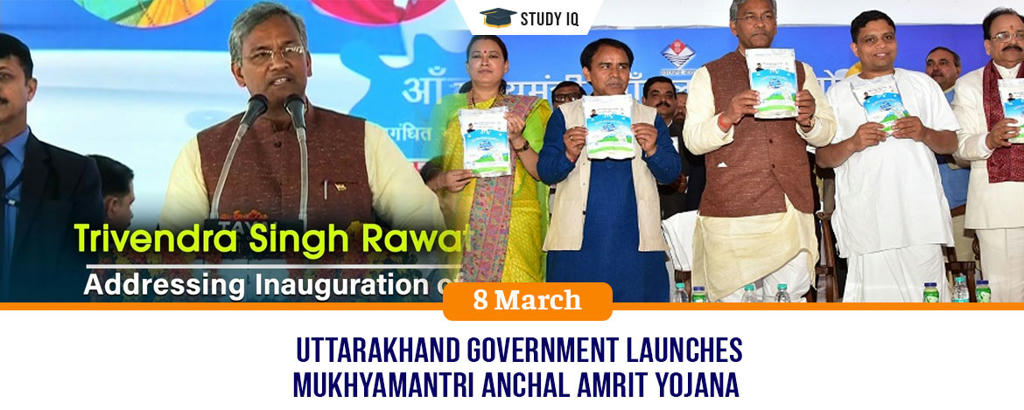 Uttarakhand Government launches Mukhyamantri Anchal Amrit Yojana
Date: 08 March 2019
Tags: Women & Child
Uttarakhand Government has launched Mukhyamantri Anchal Amrit Yojana to provide milk to children at Anganwadi Centres. This scheme has been launched as part of state government drive to fight malnutrition in the state. There are as many as 18,000 children in Uttarakhand who suffer from malnutrition.
Mukhyamantri Anchal Amrit Yojana
Under it, 2.5 lakh children at 20,000 Anganwadi kendras in the state will be given 100 ml milk twice a week for free

Moreover, flavoured, sweet and skimmed milk powder will be also made available to the 20,000 Anganwadi Kendras.

Beneficiaries:

Children under six years of age that have been enrolled in Anganwadi centre.

Benefits:

It will help in tackling malnutrition in the state. Build fit and healthy children by providing them with balanced diet at early age.
Note: The milk and milk powder for this scheme will be procured under State Government's Rural Infrastructure Development Fund Scheme. Under this scheme, state government has made available eight thousand cows of the field area to cattle guards of mountain. Besides cattle farmers are also provided with feed subsidy.