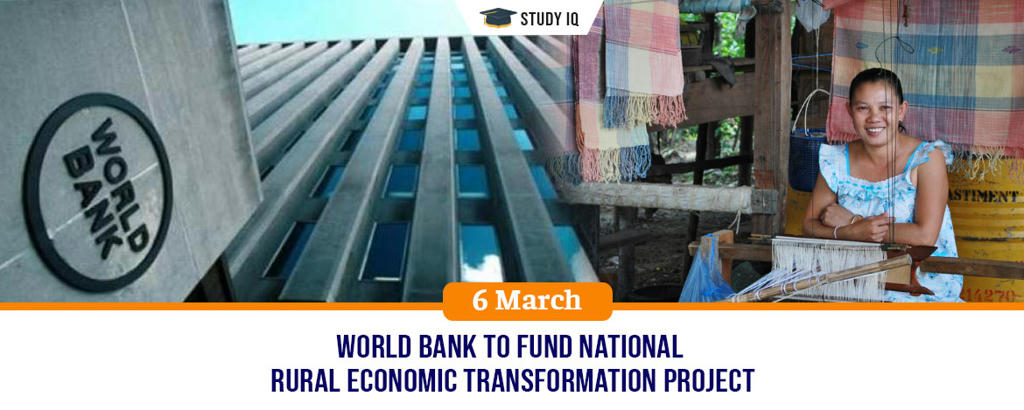 World Bank to fund National Rural Economic Transformation Project
Date: 06 March 2019
Tags: Agriculture, Women & Child
Union Government has inked US $250-million loan agreement with World Bank for funding National Rural Economic Transformation Project (NRETP). This loan will be from International Bank for Reconstruction and Development (IBRD) with final maturity of 20 years and 5-year grace period
National Rural Economic Transformation Project (NRETP)
It is new sub-component under Deendayal Antyodaya Yojana – National Rural Livelihoods Mission (DAY-NRLM) implemented by Ministry of Rural Development.

It aims to help rural households shift to new generation of economic initiatives by developing viable enterprises for farm and non-farm products.

It supports enterprise development programmes for rural poor women and youth by creating platform to access finance including start-up financing options to build their individual and collectively owned and managed enterprises.

It also involves developing financial products using digital financial services to help small producer collectives to scale-up and engage actively with the market.

It also supports youth skills development, in coordination with Ministry of Skill's Deen Dayal Upadhyaya Grameen Kaushalya Yojana.

Its key focus of is to promote women-owned and women-led farm and non-farm enterprises across value chains.

It seeks to enable them to build businesses that help them access finance, markets and networks; and generate employment.