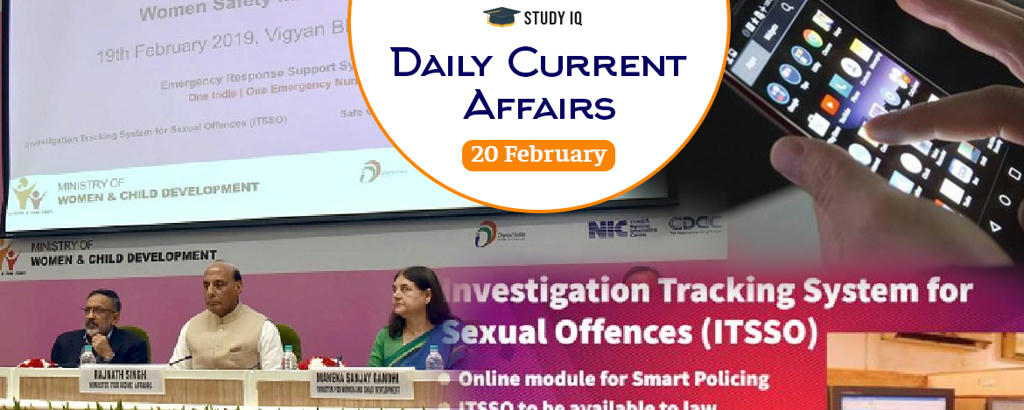 Government launches Safe City Implementation Monitoring portal
Date: 20 February 2019
Tags: Women & Child
Union Ministry of Home Affairs has launched Safe City Implementation Monitoring (SCIM) portal to monitor the safe city project introduced in the eight cities. It will facilitate online tracking of deployment of assets and infrastructure created under Safe City projects. It will also facilitate evidence based online monitoring system. It will create digital repository of assets, infrastructure and social outreach programs.
Safe city project
Government in phase I has identified eight cities for implementation of Safe City projects to provide safety for women in public spaces.

These 8 cities are Ahmedabad, Chennai, Delhi, Bengaluru, Hyderabad, Kolkata, Lucknow and Mumbai. The projects under it are funded under Nirbhaya Fund scheme.

Projects to be implemented under it are jointly identified by municipal bodies and city police. They involve creation of on-ground assets, resources and behaviour change programs for safety of women.

It is coordinated through Integrated Smart Control Room in the city.
Features of safe city project
Identification of sensitive hot spots in each city,

Installation of CCTV surveillance covering entire hot spot.

Deploying automated number plate reading machines in extremely sensitive areas.

Intensive patrolling in vulnerable areas beyond identified hot spots.

Improving street lighting and public toilet facilities for women.

Setting up women help desks in police stations, augmentation of women support centres etc.