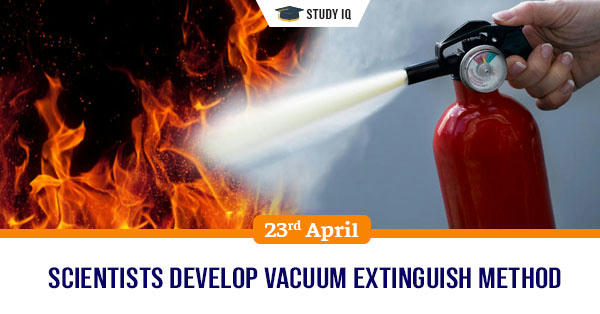 Scientists develop Vacuum Extinguish Method
Date: 23 April 2019
Tags: Space
Scientists from Toyohashi University of Technology in Japan have developed Vacuum Extinguish Method (VEM), a novel fire extinguisher for use in space environments that sucks in flame as well as combustion product.
Vacuum Extinguish Method (VEM)
Its working is completely based on "reverse" operation of widely-used fire extinguisher, namely, spraying extinguisher agents into firing point. It sucks fire flames as well as combustion product, even fire source, by vacuum into vacuum chamber to remove firing matters from space of interest.
Potential Applications: It is suitable for special environments that are highly enclosed such as space vehicles and submarines to prevent or suppress spreading harmful combustion products such as fume, toxic gas component, particulate matters across entire enclosed cabin It has special advantageous for space use, preferable in extreme vacuum environment.