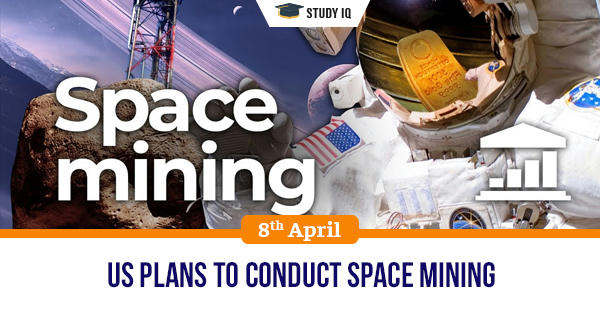 US plans to conduct space mining
Date: 08 April 2020
Tags: Space
Issue
U.S. President Donald Trump has signed an executive order that supports the exploration and the use of space resources by the U.S. citizens and businesses.
Background
The order, titled "Encouraging International Support for the Recovery and Use of Space Resources," gives Americans the the right to engage in the commercial exploration, recovery, and use of resources in outer space.
Details
This Executive Order establishes U.S. policy toward the recovery and use of space resources, such as water and certain minerals, in order to encourage the commercial development of space.

According to Trump's executive order, the US will object to any attempt to use international law to hinder its efforts to remove chunks of the moon or, should the opportunity arise, additional mining of Mars and other celestial bodies.

U.S. policy contradicts the 1979 Moon Treaty, which America has not signed. The treaty says that all non-scientific use of space resources be governed by an international regulatory framework.

The executive order gives companies operating in space the right to any resources mined there. The U.S. Congress already passed a law in 2015 that allowed individuals as well as companies to use the moon and asteroid for its resources.

Trump has taken a consistent interest in asserting American power in space, forming the Space Force within the US military last year to conduct space warfare where needed.

Russia's space agency Roscosmos also released a statement criticizing the move. They said, attempts to expropriate outer space and aggressive plans to de facto seize the territories of other planets will hardly encourage other nations to participate in fruitful cooperation.