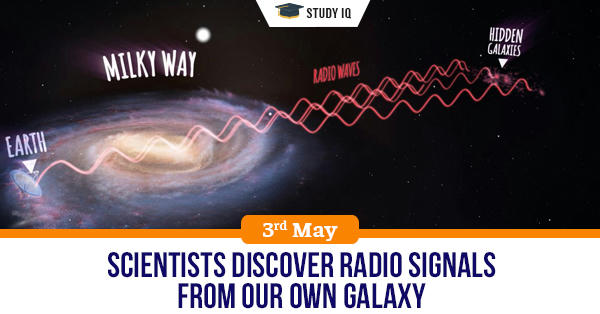 Scientists discover radio signals from our own galaxy
Date: 03 May 2020
Tags: Space
Issue
On 28 April 2020, the dead star was recorded by radio observatories around the world, seemingly flaring with a single, millisecond-long burst of incredibly bright radio waves that would have been detectable from another galaxy.
Background
Fast radio bursts are one of the most fascinating mysteries in the cosmos. They are extremely powerful radio signals from deep space, galaxies millions of light-years away, some discharging more energy than 500 million Suns.
Details
Potential explanations have ranged from supernovae to aliens. But one possibility that has been picking up steam is that FRBs are produced by magnetars.

These are a particularly odd type of neutron star, the extremely dense core remnants left over after a massive star goes supernova. But magnetars have much more powerful magnetic fields than ordinary neutron stars, around 1,000 times stronger.

As gravitational force tries to keep the star together, an inward force - the magnetic field is so powerful, it distorts the star's shape. This leads to an ongoing tension between the two forces, which occasionally produces gargantuan starquakes and giant magnetar flares.

On 27 April 2020, SGR 1935+2154 was detected and observed by multiple instruments undergoing a spurt of activity, including the Swift Burst Alert Telescope, the AGILE satellite and the NICER ISS payload. It initially looked relatively normal, consistent with behaviour observed in other magnetars.

The FRB identified up to now are extragalactic. They have never been detected at X/gamma rays. An X-ray burst with luminosity like that of SGR1935 would be undetectable for an extragalactic source.