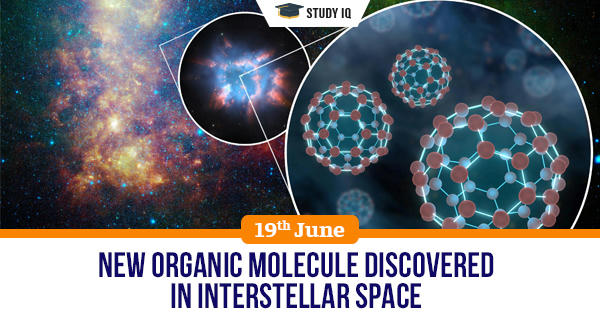 New organic molecule discovered in interstellar space
Date: 19 June 2020
Tags: Space
Issue
Near the centre of the Milky Way, astronomers have identified an organic molecule never before detected in the interstellar medium. It's called propargylimine, and it could play a key role in the formation of the amino acids vital for the emergence of life.
Background
The region in which the molecule was found is a system of clouds rich in molecular gas. It's called the Central Molecular Zone, an area of intense interest to astrochemists.
Details
The speciality of the chemical species lays in its carbon-nitrogen double bond, which gives it a high reactivity.

With this double bond, it becomes a fundamental constituent of the chemical chains that lead from the simplest and most abundant molecules in space containing carbon and nitrogen.

These are known as prebiotic molecules, since they play a role in the prebiotic processes that create the building blocks of life, such as amino acids, RNA, and DNA.

In addition, propargylimine is structurally similar to a number of organic molecules that have already been identified in space.

As a molecule rotates in the interstellar medium it emits photons at very precise frequencies.

This information, when combined with data from radio telescopes, allows scientists to know whether a molecule is present in the molecular clouds, the sites of star and planet formation.

Molecules with such a carbon-nitrogen double bond take part in the so called Strecker synthesis, a chemical process widely used to synthesize amino acids in laboratory.